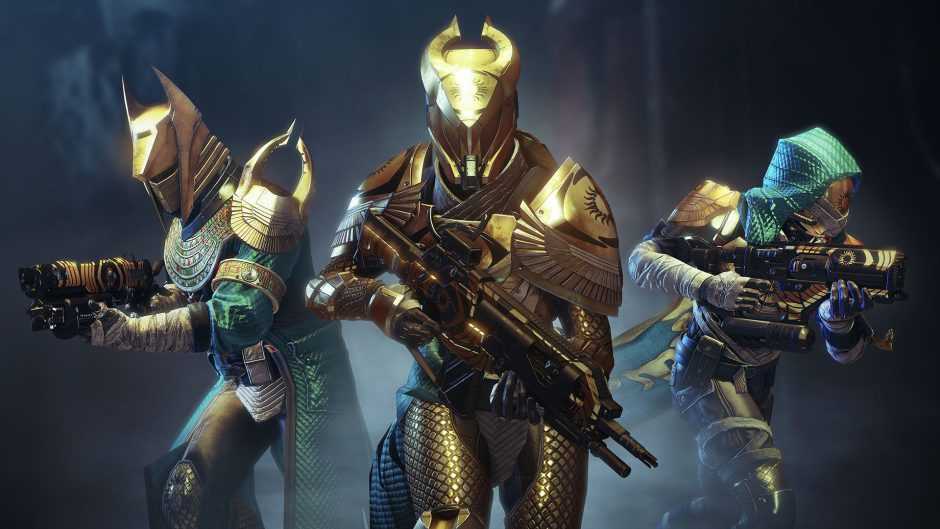 If you have been attentive to this site during the last few days, you will have understood that I returned to Destiny 2. Since then, thanks to the Xbox Game Pass subscription, I have had the opportunity to immerse myself in the different extensions that Bungie has launched in recent years. If you want to know more about this title, you will surely be interested to know that the launch of its new expansion has been delayed until 2022.
But there is still a lot of work to be done to make this intellectual property the best of its kind. But as long as that goal is achieved, I want you to know that its new update is out now.
Changes implemented in Destiny 2
Thanks to a Publish which was published a few hours ago on the official Bungie website, it has been recorded that the errors found by its large community of players have been fixed. You currently have the option to share the added changes with you.
ACTIVITIES
Battlefield
Fixed an issue where beneficial modifiers would not work on battlefield activities.
Fixed an issue where some Colossus fighters would get lost in the battlefield.
Fixed an issue where some fighter names were incorrectly translated into Korean.
Presage
Fixed an issue where players would respawn in unfavorable areas, resulting in multiple fatalities.
Fixed an issue where players could initiate their first Omen activity without its associated quest.
When players try to start the mission without the quest, there won't be any error text explaining why. We plan to fix this issue in a future update.
Additionally, players can start their first Master activity without the Catalyst quest. We plan to fix this issue in a future update.
GAMEPLAY AND INVESTMENT
Capabilities
Penumbral Burst detonation damage increased to 80 base damage, negating previous changes.
Armor
Fixed an issue where players who did not own the Mindvault ornament would see it in the Insurmountable Skullfort ornament cube, citing the "Mod Item Required" error bands.
Weapons
Fixed an issue where the Timeless Ornament could not be selected or equipped on alternate platforms.
Rewards and prosecutions
The Cosmodrome Battlegrounds activity has been renamed "Battlegrounds: Foothold".
Updated the name of the Weekly War Table Challenge to "Honor and Glory".
Fixed an issue where Omen was not granting Pinnacle rewards.
Fixed an issue that prevented players from resetting their Valor Rank when reaching Rank 4.

Fixed an issue where the Golden Triumph of "Good Company" would sometimes not progress when a Guardian died.
Fixed an issue where the catalyst quest "Ticuu's Divination" was not progressing with weapon blasts killed.
Fixed an issue where the chosen Destruction Threshold and Chosen Strength Engram Lenses would not unlock correctly.
Fixed an issue where the "Light Seeker's Triumph" would not end for players after finding all weekly feathers for the "Bird of Prey" quest.
Fixed an issue where the "Birds of a Feather" triumph would not end correctly.
General
Fixed an issue where the Season of the Chosen director dialogue used the wrong artwork.
And you? Are you ready to come back to the fore? Remember Destiny 2 is available for free on Xbox Series X | S, Xbox One, and PC.