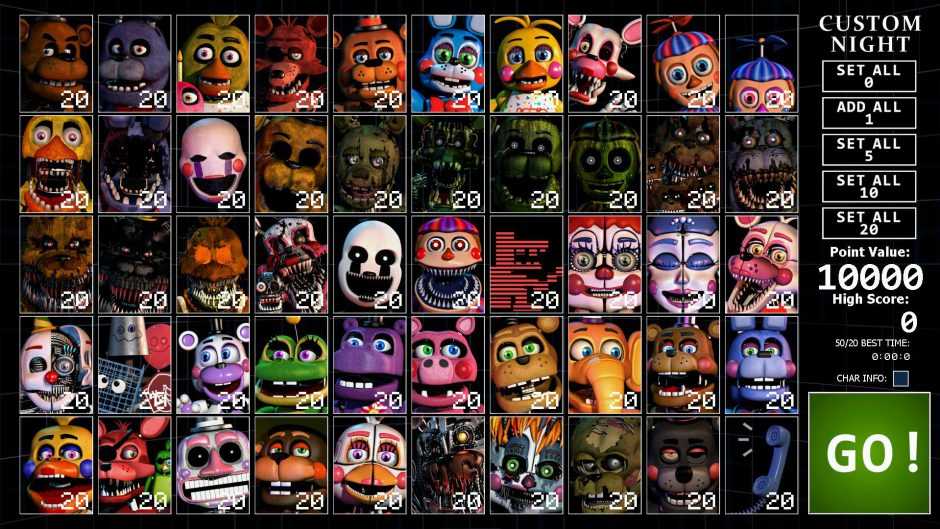 Five Nights at Freddy's Ultimate Custom Party
is undoubtedly one of the franchise's most beloved opus in the saga and after two years of its launch on PC, Clickteam has decided
launch the game on consoles
.
All fans of Five nights at Freddy's You must be lucky as Five Nights At Freddy's Ultimate Custom Night It is now available On consoles, the Xbox One version is available in the Microsoft Store at only $ 7.99. This title presents 50 animatronics selectable, each with its own jump scared and way to move, coming from seven games of the saga.
Five Nights At Freddy's Ultimate Custom Night is out now on the Microsoft Store for only $ 7.99
Players can freely mix and match any characters they want and adjust their difficulty from zero to twenty. They will also have to manage two side doors and two vents, all of which lead to the player's office, as well as the now legendary one. protection's mask
. While that's a big part of the game's appeal, it's not the only thing it offers as it brings
16 thematic challenges
and player's desktop skins unlockable from them.
To keep up with all the news related to Five Nights At Freddy, don't forget to keep an eye on Generation Xbox.