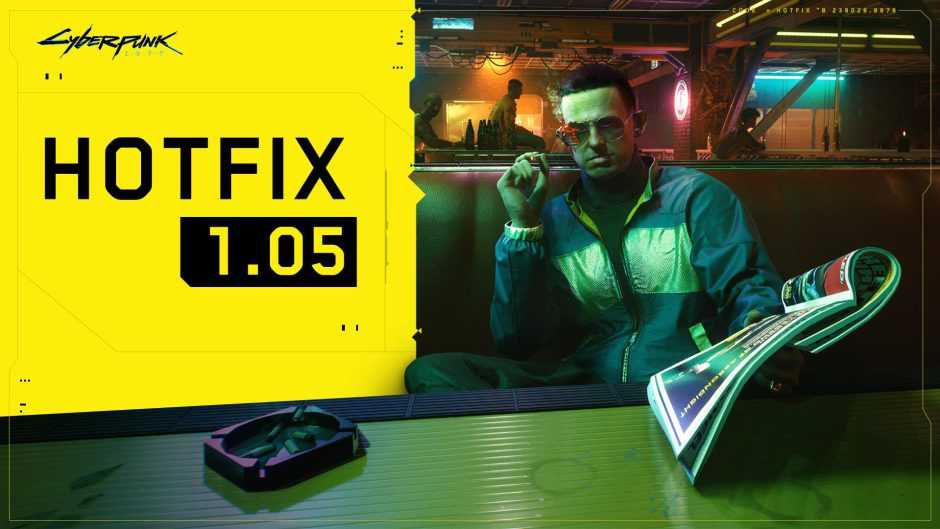 It was expected in a few days, but CD Projekt Red already released the new update for Cyberpunk 2077 a few minutes ago. The studio had already announced the arrival of this new update, but without a specific date, after that there will be two more updates prepared for after the holidays, specifically for January and February.
Cyberpunk 2077 patch 1.05 arrives to provide solutions to the most important issues and those most in need of fixing.
Cyberpunk updates to version 1.05 on Xbox
Visual:
Fixed an issue where the image of Delamain was displayed above the current caller during phone calls.
V's mouth doesn't stay open after entering the space lock in Where is My Mind.
Fixed some UI overlay issues.
V appears more modest in the overview of the inventory after the half-yearly assembly;)
NPCs spawn faster in the quest area during Stadium Love.
It added heat to HDR.
Fixed NPCs posing on T in suspicious organized crime activity: Just say no and Gig: Hot Merchandise.
Fixed an issue where after a brain dance it was possible to get stuck in third person view without a head.

Silencer icons are no longer displayed without an image in inventory.
Various stability improvements, including bug fixes.
Specific for consoles
Improved image sharpness with chromatic aberration and film grain enabled.
Settings should no longer be reset to default after restarting multiple game sessions.
Fixed visual issues that occurred when transitioning between The Heist and Love Like Fire.
Fixed the appearance of various vehicles.

[Xbox] Entering combat while Synaptic Accelerator is active no longer ends up on player's health bar not showing up.
[Xbox] The game no longer stops responding when disconnecting a profile when the controller disconnect message is visible.
The telemetry consent request will appear again due to a previous issue with resetting settings.
Fixed an issue where it was possible to fall into the elevator shaft in Megabuilding H8 in Automatic Love.
You can see the rest of the fixes via the following link to the Official page.