Opera GX debuts on Android and iOS devices, after having exceeded nine million monthly active users on the computer. This browser is the first for mobiles designed specifically for gamers, both for its functions and for its design. As of today, it is available on Android.
The success of the browser in its desktop version prompted Opera to launch this version for mobile phones. Opera GX Mobile has a Game-specific suite of features, which makes it the preferred browser for gamers.
A browser for gamers
Opera GX Mobile allows users to enjoy personalized navigation with its functions. Between them us encontramos with the fast action button (FAB) which has vibration and touch effects. This feature allows you to quickly search, switch between open tabs, or send links to the desktop. This system has two areas: in the upper part there is a menu that allows the user to search and open or close the different tabs and in the lower part the pages themselves are displayed.
Also in the design, you can see that this browser is designed for gaming. There are four themes available (GX Classic, Ultra Violet, Purple Haze and White Wolf). All with an RGB aesthetic, which makes it a browser with a different design. The company kept the design already known in its desktop version in this version.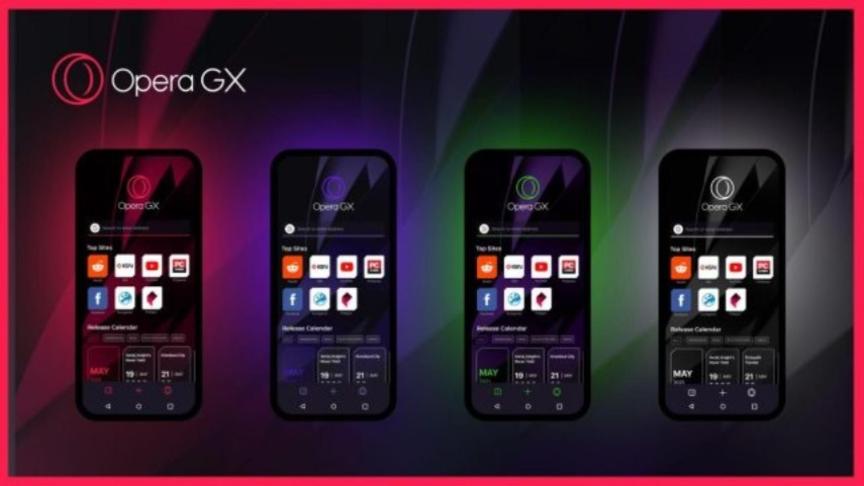 In Opera GX Mobile there is also GX Corner. It's a space on the home screen where you can access deals and discounts on games, upcoming releases, news, and more. It's a good way to always be up to date with what's going on in this market and know when a new game is coming.
Another of the functions present is Sink, with which to synchronize all browsers. As we said before, users can sync mobile browser and browser by scanning a QR code. Flow allows the user to send files, links, YouTube videos, photos and personal notes up to 10MB in size. So this is a feature to be taken advantage of a lot.
How to download Opera GX on Android
Opera GX Mobile is already launched in beta for Android, available at this link. It can be downloaded for free on your phone. No date has yet been given for the launch of the stable version of the browser, but you can now enjoy it on your phone if you want.
.