Gboard or SwiftKey are the keyboards most used in Europe by those who have an Android phone. Although the selection of available keyboards is very wide, with the most interesting options among them. Whether you're looking for a keyboard with plenty of customization options or a keyboard that turns into works of art. Another keyboard that we can take into account on Android is Ginger.
Ginger is a keyboard for Android which presents itself as a very balanced option in this segment. It has good text prediction, a design that is comfortable to use and with customization options, as well as support for a good number of languages ​​(58 languages ​​in total).
A balanced keyboard for Android
Ginger is one of those keyboards that doesn't tend to generate too much noise among the huge selection of keyboards on Android, but it is touted as a reliable option to consider. It is a keyboard that stands out mainly for its good prediction, AI-based, which works in both English and Spanish. It knows how to understand the context and will help you type your messages or search faster on your phone.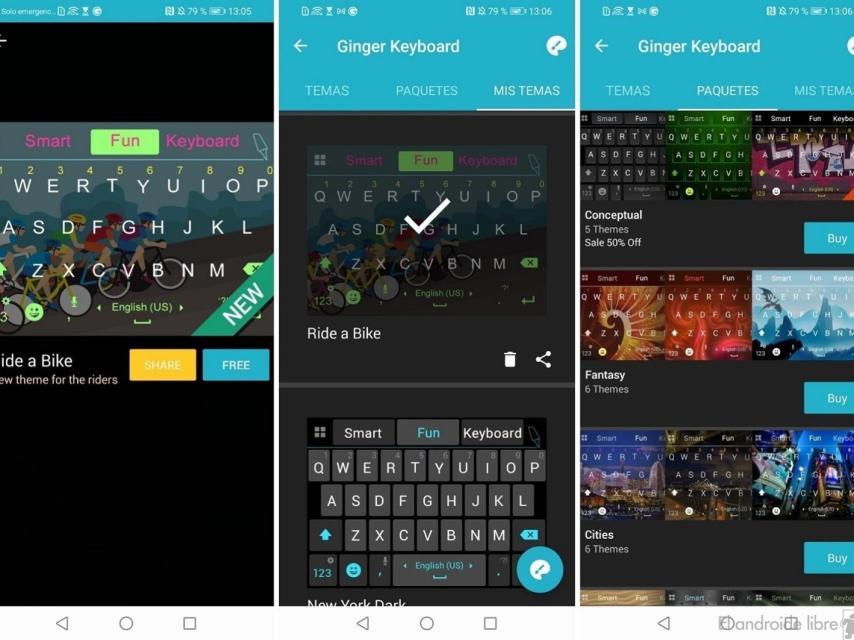 Personalization is also something important in this keyboard, with a good selection of themes available. We can thus modify its appearance, even if some of the themes are paying. It is also possible to adjust the size of the keyboard, being possible that it has a large size, ideal for people who have vision problems.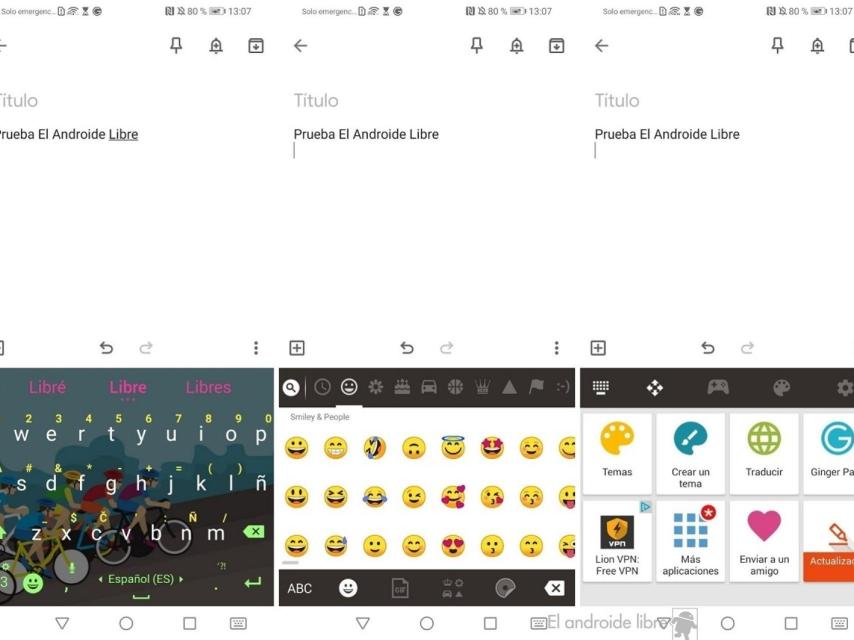 As in other keyboards on Android, Ginger allows us activate functions such as swipe entry. This allows you not to have to press the keys, but to slide the keyboard to write messages. This function can be comfortable after we have used the keyboard for a while and can correctly predict what we are writing, thus helping to write on it very quickly.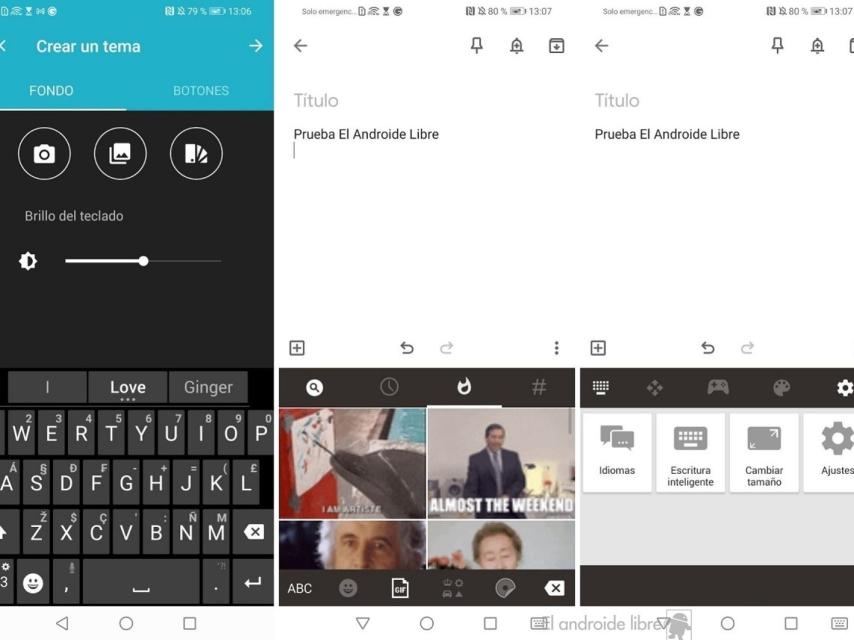 The keyboard also has translator functions, a useful function thanks to the support of 58 different languages ​​present. It also allows us to save texts to favorites so that we can use them later or copy them to another application. In addition, he has text reading so that he reads this text to us aloud.
How to download Ginger on Android
The Ginger keyboard can be free download from the Google Play Store. Inside this keyboard we have ads and purchases, which gives us access to the Pro version of it. This version gives us access to a series of additional functions, such as more themes to customize it, translation into more languages ​​and more. You can download the keyboard from this link.
.