Apple Music announced today the launch of Spatial Audio and Lossless Audio in your app. This launch, scheduled for June, allows users to have access to high definition sound without having to pay additional money. This gives access to the huge catalog of the application (75 million songs) available in high resolution.
With this move Apple Music takes the lead of Spotify, which will launch its HiFi version this year. Users will be able to listen to high resolution songs on AirPods and Beats headphones with H1 or W1 chips and branded speakers. For Android users looking for alternatives, there are a few options to consider.
Amazon Music HD

The same day that Apple Music announced its HiFi sound, Amazon Music HD announced that it was lowering its prices. This price reduction allows users to listen to music in HD and Ultra HD at no additional cost, with a standard subscription (9.99 dollars per month). It is therefore presented as a good alternative to consider.
The Amazon Music HD Song Catalog exceeds 70 million (around 7 million available in Ultra HD), a huge selection and with artists releasing songs exclusively on this platform. In this way, you can access these songs without compression and enjoy the best quality.
HD songs are offered no compression and 16 bit depth, while Ultra HD songs are offered with 24-bit depth (also without compression). The platform also has a growing catalog of 3D audio, with songs mixed in Dolby Atmos and Sony 360RA. This makes it the best alternative to Apple Music.
If you're new, you have the option of taking a three-month free trial on Amazon Music HD, to see if that sound quality meets your expectations.
Tide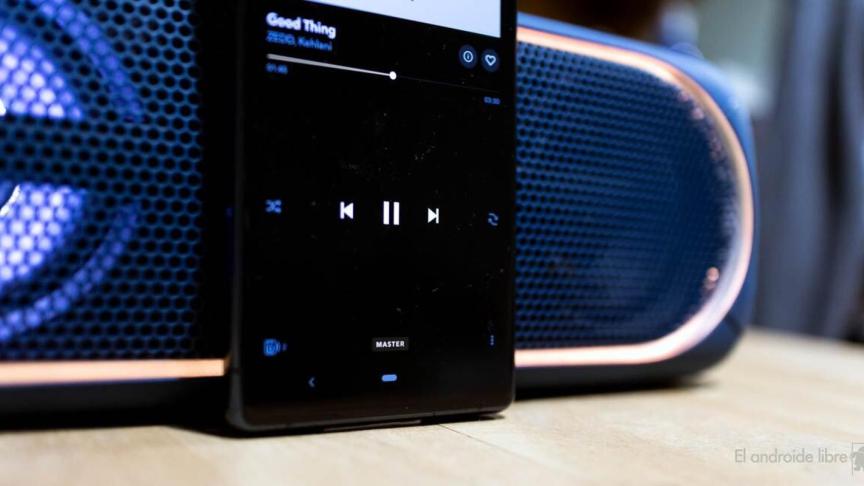 Tidal is an app that probably looks like many Android users, although it has never been a particularly popular option.
But it is the app that provides the best sound for users, allowing them to have the best experience while listening to music. This is an expensive option, because if you want the plan with
Its HiFi you will have to pay 19.99 dollars per month.
It's an app we've tested previously and comes across as a good option if your biggest concern is sound quality. Its catalog has grown at a good pace and has over 70 million songs, so it will be easy to find artists you like. In addition, there are no advertisements inside.
For those looking to have the best experience anytime, Tidal is a good alternative to Apple Music and its HiFi. Although the price of better subscriptions is something that can work against you. If you want, you can try the app for free for 30 days.
.