Selection of health apps on the Play Store in Europe, it's wide. In addition, there are more and more applications oriented towards health and mental state. One of the applications we find in this area is Endel, which seeks to help us focus better or relax.
Endel is an Android application focused on improving our mental state by reducing stress. The app creates custom sounds
With which we can relax when we are stressed or better concentrate when we have to study or work, for example.
Personalized sounds to improve your mental state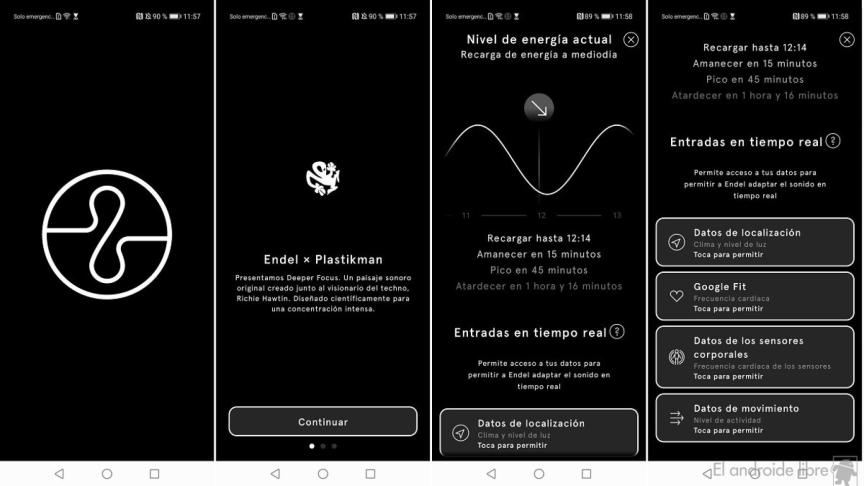 Endel is an application that create sound environments
personalized for each user. This will allow you to have sounds that will help you achieve a certain state at all times, whether you are looking to relax or focus, for example. The sounds are adapted to each user.
Different modes are available in the application (relaxation mode, focus mode or standby mode), each with a different type of sound. Moreover, the sounds in the app are based on algorithms to adapt to whatever situation you find yourself in like your location, weather or heart rate, so you will get the sound that will help you the best.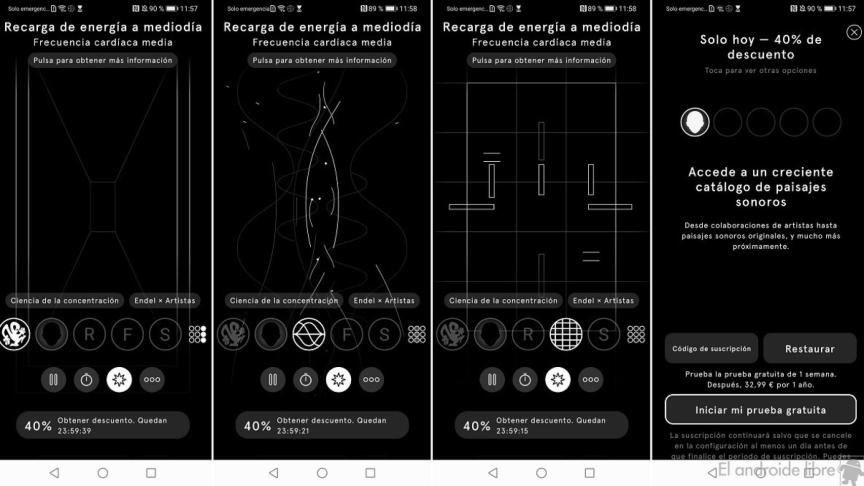 Reduce stress level, concentrate better, be more productive, being able to sleep better or rest better are some of the goals of using Endel on Android. The app can help you in these types of situations.
The interface is simple to use, so you won't have any problems setting up which sounds you want to use to relax or to be able to focus better in your case.
How to download Endel on Android
Endel can be free download on Android, available on the Play Store. The app has a paid subscription, which gives you access to more functions. This version is priced at 32.99 dollars per year. Although without paying you can enjoy the application, which you can download from this link.
.