More and more we have more connected devicesOur mobile being the center of our digital life and with which we want the rest of the devices to work. We want our television, laptop, watch, bracelet and car to be compatible with our mobile.
Google knows it, and for that he announces four novelties which will help our mobile device to work better with the rest of our devices. In other words, they will improve the integration of Android with other products.
Fast Pair will hit more cars
The first novelty announced by Google is that the technology Quick pair, which allows us to link the accessories with our mobile via Bluetooth with a single touch is that it will reach even more devices.
After launching a new interface and announcing its compatibility with over 100 headphones, Google is now announcing that in the coming months it will reach more devices, such as headphones. Beats and cars BMW and Ford. This is the first time Fast Pair will reach car audio equipment.
TV control

The Android TV Remote Control app, which hasn't been updated for four years, has its days numbered. At the end of this year, Android will natively integrate a remote control so you can control your TV without installing anything.
This TV remote control will arrive at the end of 2021 and will be compatible with more than 80 million devices with operating system Android TV Yes Google tv. The remote control will be integrated into Google home and in addition to allowing you to navigate in the interface of your television, it will also allow you to type with its keyboard or to perform voice actions with its access to the Google Assistant.
More Chromebook integration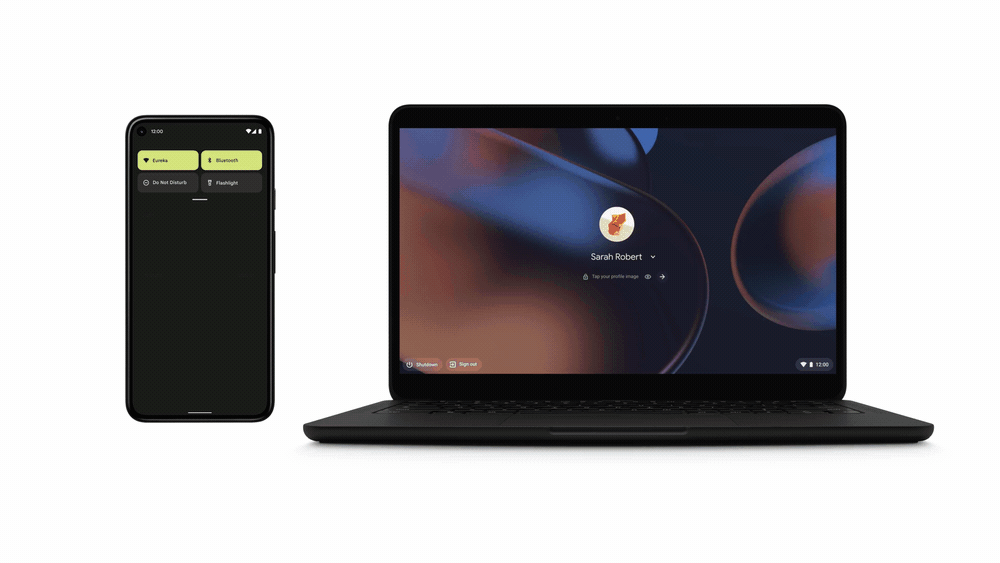 After launching Phone Hub last March to integrate Android with Chromebooks, Google now announces that it will soon improve this integration by allowing access your recent mobile photos directly from your Chromebook's control center
, in addition to being able to respond to your notifications and control certain quick settings on your mobile.
Open your car with your mobile
A few months ago, Google announced Android Ready SE, an alliance to carry passport, ID and keys on mobile. Well now we know that by the end of this year it will be possible to open the car door.
It will be Android 12 and on some mobiles Google pixel Yes Samsung galaxy. Google reports that it works with Bmw and other manufacturers so that their owners can open their car door just by bringing the mobile closer using ultra-wideband (UWB) technology.
Via | Google