Next week Apple Fitness + debut planned in Australia, Canada, Ireland, New Zealand, United Kingdom and United States. And it will do it from the hand of iOS 14.3, as well as the rest of the corresponding operating systems. At Fast Company, they interviewed its director, Jay Blahnik, to find out what the company thinks about this new service.
Apple Fitness + is an "iteration" of all previous work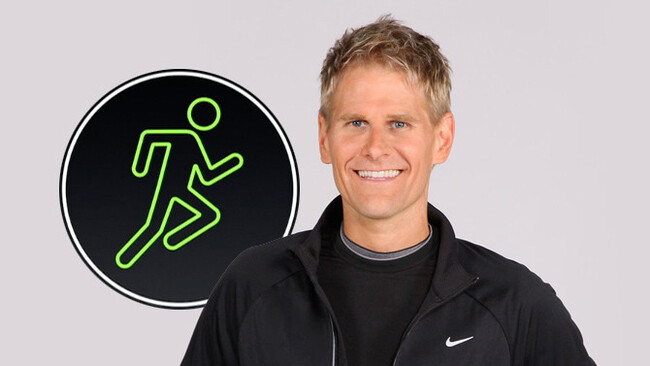 We think it's an iteration of what we've been doing from the start, which tries to facilitate motivation and inspire people to be more active and fitter, so it fits in well.
Jay Blahnik worked as a consultant and athlete for Nike for 18 years. He was instrumental in launching Nike + Running, the world's largest digital community. operation of the world. She is now at Apple, where she joined in 2013 before the launch of the Apple Watch in 2015. All this experience has brought her to this new platform.
Apple Fitness + seeks, according to the interview, to serve both advanced users and complete novices. They do this by using what Blahnik calls "modifiers": monitors that exercise more in a single session. light as the main monitor. Too we will find sessions of 10 or 20 minutes for beginners, where an instructor guides you on how to do the various exercises.
One of the things we have always heard is that training is difficult for people. If you are a beginner it's hard because you don't know what to do, you don't know where to start or maybe you are not in shape and going to the gym is engaging … too much to be a beginner.
The executive says Apple has always wanted exercise to be a better experience for everyone. Especially for Apple Watch users, a necessary device to be able to use the service. Apple Fitness + arrives just after months of pandemic that confined us, an ideal time to get in shape at home. Although Jeff Williams has previously said that the new service was designed before the coronavirus hit the world.
Recommendations as a form of motivation
In the article, they explain how one of the keys to exercise is persistence, obviously. And for that, Apple Fitness + seeks to get rid of barriers that can be an obstacle at startup. With the rise of online sessions, it's easy for a new service to end up with hundreds of courses. And, it seems, Apple Fitness + will soon have thousands of them.
Our internal mantra is that we don't want people to stay around 20 minutes just to find a 20 minute workout. So we've done some really smart things to help you hit your next best workout.
So the app learns from our initial use to suggest new sessions to you the next time you train. It also takes into account what you are doing outside of this app because if you are going to be running outside, may suggest you run on a treadmill next time. Of course, it detects which type of training we like to recommend the same but with different trainers.
Reducing the time required to start a training is essential to use frequently and to remain subscribed to the service
In the application we will find a menu where we choose the duration, the training, the type of music and the coach. By choosing these parameters, the exercises which correspond to them will be filtered. Thus, starting a workout is very fast.
For those who use services like Apple Music or the Apple TV app, these types of recommendations will be very familiar. The company is determined to reduce the time it takes us to choose a song, album, series, movie and, now, training. It's because faced with an almost infinite offerit gets harder and harder to choose without someone recommending something that suits your tastes and needs. In this way, you promote the use of the service and reduce unsubscribes.