Google Messages will be updated with a split screen view for tablets. These types of applications in Europe are not used generally, but for very specific issues, as we do not have free SMS packages that US operators offer their citizens.
Anyway, one should be attentive to the future of this application which recently collected news such as suggested calendar events, scheduled messages, automatic deletion
and a renewed interface for Samsung mobiles.
Split screen for Google Messages
Knowing that Xiaomi is working on a series of tablets for the high end, the fact that Google improves the interface of one of its applications for this type of device it is quite interesting.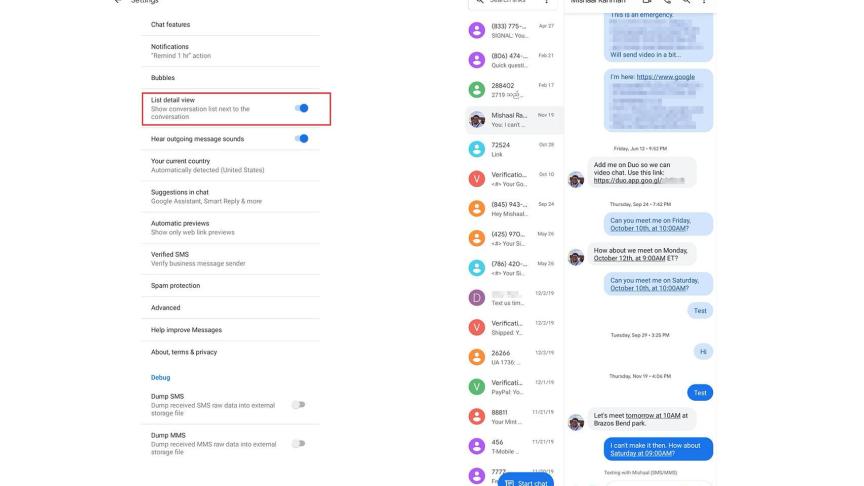 In the new Google Messages update, we found some APK code lines indicating arrival from the split view of the tablet app.
A new the parameter named " Detailed view of the list " would be integrated into the configuration application so that, when activated, the current conversation is displayed next to the discussion list.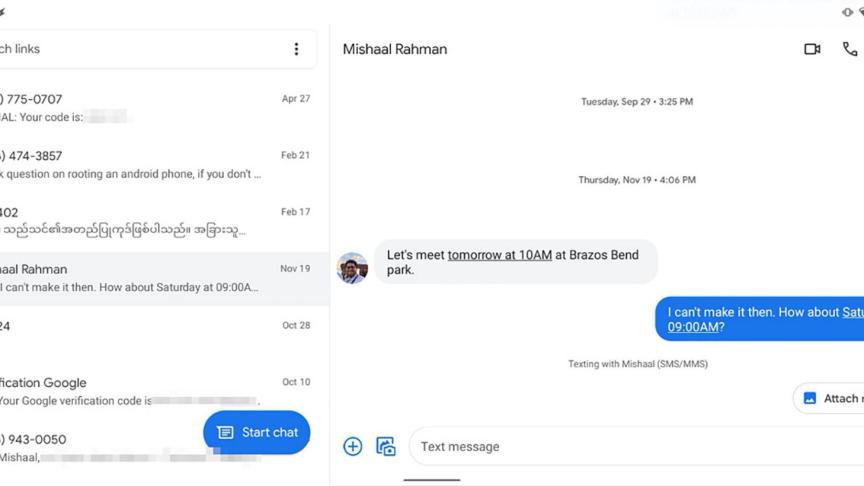 As you can see perfectly from the screenshots, the the list would be in the left half of the screen
so the cat was on the opposite side.
A new update to Google Messages that improves the tablet experience. Nail one of the biggest loopholes Android has always had which placed it in a position inferior to the optimization carried out by Apple for its iPad.
Apart from this novelty, Google Messages will also include the possibility of sending messages using a paired mobile. In other words, it would allow you to send messages from the tablet associated with your mobile or from it.
.