Cell phones have made it easier for us to move around our neighborhoods, towns and cities, so even now we can find out if there are any restrictions for COVID-19 when we perform a search related to a trip to a location.
Although to tell the truth in the case of the contact tracing notifications program for COVID-19 developed by Google and Apple, in the part that touches on Android, the big G is not too well done.
Google App Search Notice
The Google app will notify you from your mobile if the place you are going to travel to next weekend has some kind of restriction. This way, it saves us from having to look for another channel to find out if this area where we are going to stay is restricted by COVID-19.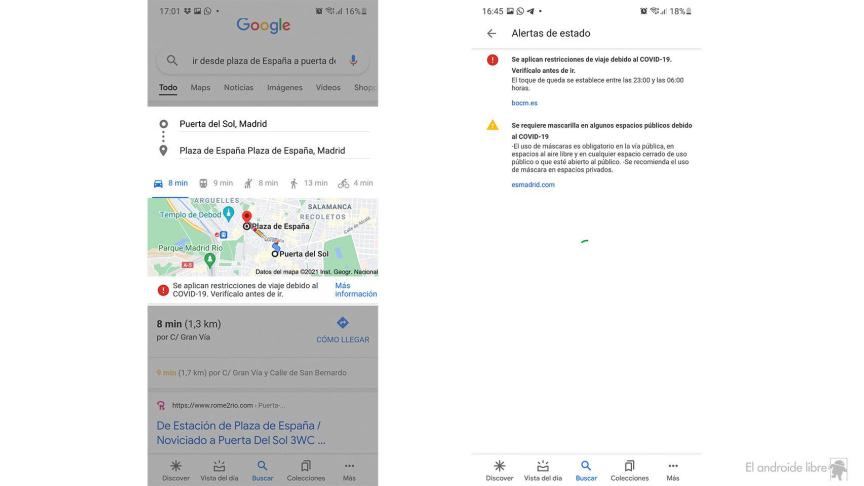 Not only will a general notice of restrictions for COVID-19 be launched, but it also offers other types of data such as details on travel limitations, custody information
if this is the case, or if we even need to provide a document certifying that we have passed a PCR test.
Here in Europe right now we have the notice as a status alert when we search like go to Madrid so that if we tap on it it will take us to another screen where the restrictions are displayed carried out and recommendations for the area.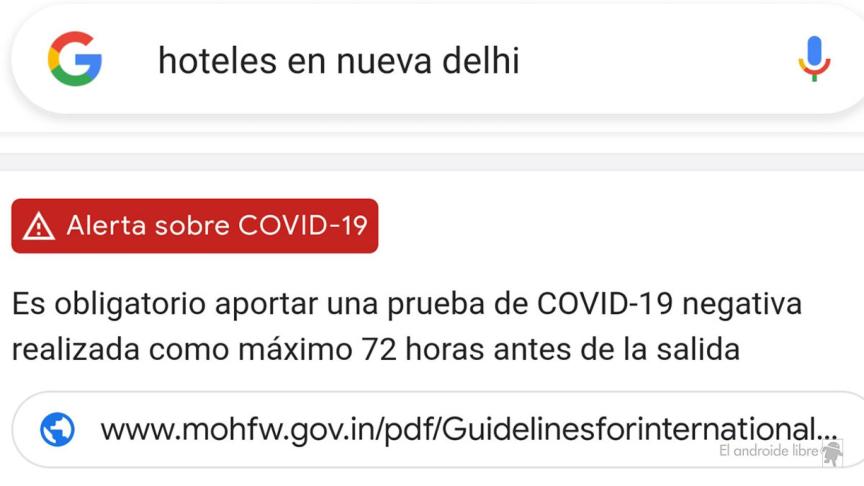 This update in the Google application to improve the data offered is underway in the United States, but here in Europe if we do a search for "Hotels in New Delhi", if we scroll down after the announcements and offers, There is a button in red warning of the obligation to provide proof COVID-19 negative.
We are even informed that this test must have been carried out a maximum of 72 hours before departure. Nail valuable information provided by the Google app for the one who has to move with all these limitations exerted in the movement.
.