One UI 3.1 is the latest version of the Samsung mobile interface, arrival in Europe from the hand of the Galaxy S21. This version is already available for many of the manufacturer's devices, introducing a number of new features, including DeX Wireless.
One of the new features introduced in this update is the View Saver. The name of this function gives us a clear idea of ​​what to expect from it. Users who have a Samsung smartphone that has already upgraded to One UI 3.1, you can enjoy it
of this feature, although first we need to activate it.
Activate Samsung One UI 3.1 eye protection
The vision protector, known as Eye Comfort Shield in its English version, is a feature that takes care of automatically adjusting the blue light that the screen of your Samsung smartphone emits according to the time of day. The warm tones displayed on the screen with this feature enabled can help many users fall asleep better. In addition, it is possible to configure the phone to adjust colors automatically throughout the day or to customize it ourselves.
This function acts as a kind of blue light filter, something for which in other brands we have to use third-party applications. It is a good way to reduce the impact of the screen on the eyes, moreover, being able to personalize it gives the possibility of adapting it to each user. The steps to activate it are:
Go to the home screen of your Samsung smartphone with One UI 3.1
Slide the quick adjustment panel.
Look for eye protection (it has an A icon).
Activate this option.
If you want to personalize it, long press its name.
In the window that opens, click on Personal.
Choose when you want it to be active and the temperature of the light.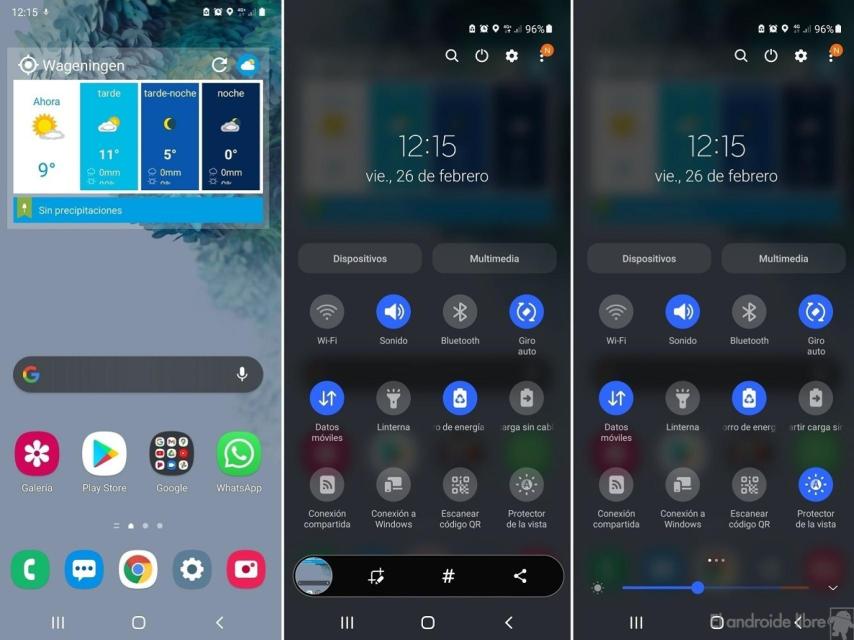 This is a function which can help you make healthier use of your phone, by reducing the amount of blue light emitted. In addition, you can choose when to activate it in your case, in order to achieve a better result at all times. If you bet on the adaptable option, it will automatically adjust throughout the day as the ambient light changes.
.