Signal is one of the most headline-grabbing apps generated in Europe at the start of the year. WhatsApp's privacy concerns have led many to switch to the app, which is the most private in its field. This increase in popularity has meant that the app has been updated by introducing new functions.
One of these features is proving particularly popular. This is the possibility of customize the wallpaper of your cats in the application
. A function that already exists in applications like WhatsApp, but which is finally also a reality in Signal. If you want to change the wallpaper in any of your chats, the process is very simple.
Change the background of your chats in Signal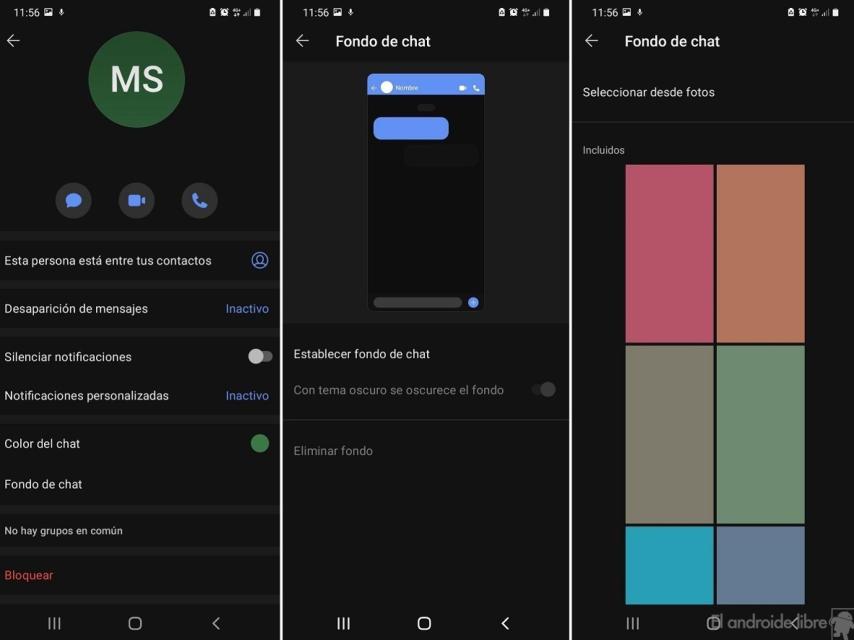 By default, your chats in Signal have a white or dark background, if you have turned on dark mode yet. The messaging app seeks to provide more options for users, thus introducing more funds for chats. There are more possibilities for customization, by being able to use a color for this background or upload a photo from your gallery, for example. This way everyone can have the desired appearance in the app chats. The steps for this are:
Open Signal on your Android phone.
Enter the chat where you want to change the background.
Click on the other person's name.
Go to Chat Fund.
Tap Set Chat Background.
Choose a color to use as the background.
If you want to upload a photo, click Select from Photos.
Choose the photo.
Confirm the background.
This process you can perform in each of your chats in the app messaging, to have a fully personalized background in each conversation. Whenever you want to change it, these will be the steps to follow at all times, so it is not complete. It's a good way to personalize something in the app, avoiding having boring wallpaper in your conversations.
Follow the topics that interest you
.