Good Lock was officially launched in Europe last fall. it's about the Samsung phone personalization app, where we have a series of modules with which to customize various aspects of the phone. Among the options that this application offers us, there is the possibility of customizing the status bar of the phone.
Status bar is the bar displayed at the top of the screen, where we see the clock, the percentage of remaining battery or the icon that informs us of the c onnection or the coverage of the phone. QuickStar is a module for Samsung mobiles that allows us to customize various aspects of said bar.
Customize the status bar on Samsung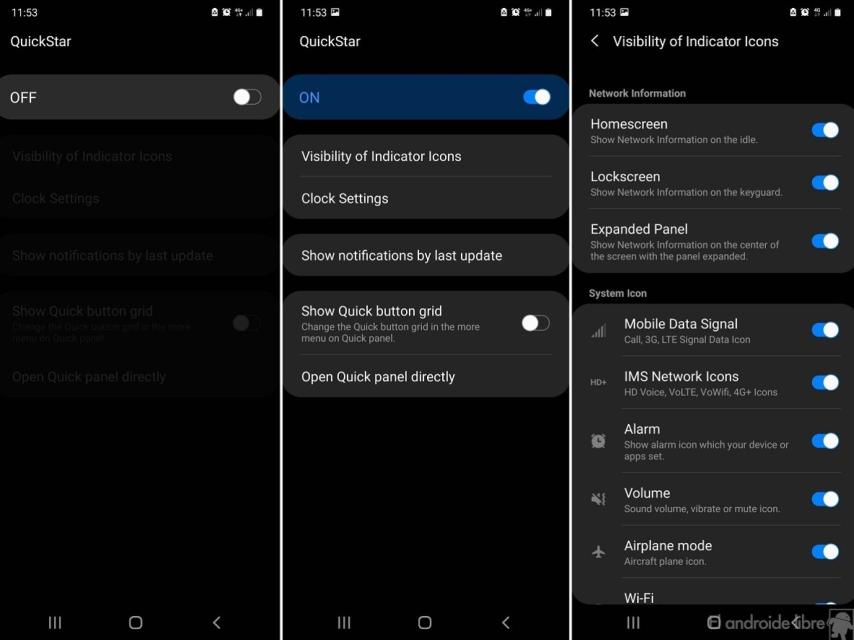 QuickStar is a module with which we can customize the status bar of our mobile Galaxy to our liking. Changing the position of certain elements, hiding others or changing their appearance are some of the options that we find in this module within Good Lock. This therefore gives us more possibilities for personalization on our smartphone. First of all, you will have to download this module on the mobile:
Download Good Lock on your Samsung mobile, available in the Galaxy Store.
Abre Good Lock.
Search for QuickStar.
Install this module on your phone.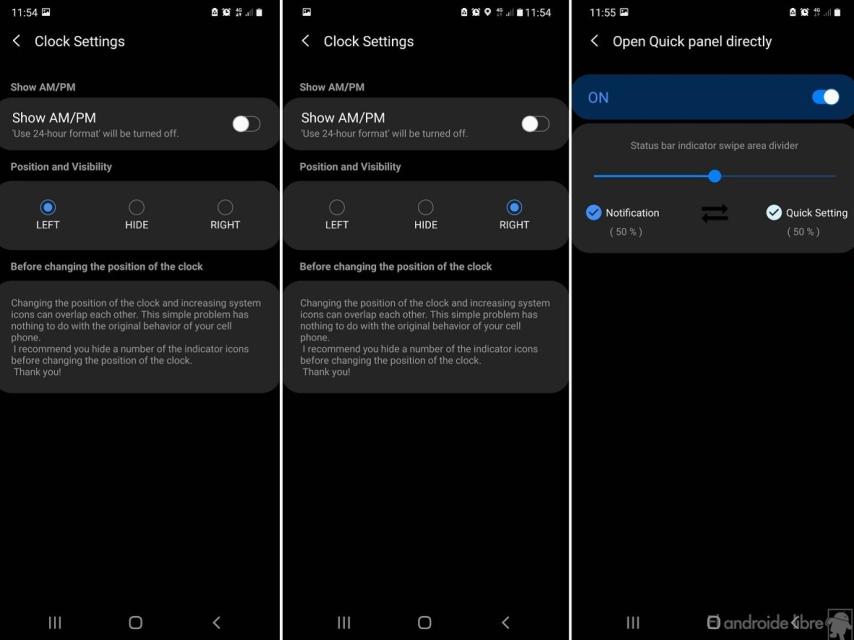 Once QuickStar is installed on your Samsung phone, you can start customizing status bar. As usual, first we have to activate it by clicking on the switch that we find at the top of the screen when we opened it on the phone. Once done, we can start customizing this bar:
Click Visibility of indicator icons to choose which icons you want to display in the phone status bar. To eliminate it, simply turn off its switch.

Enter the clock settings to choose the clock format and determine the position where the clock will be located in the status bar.
Show notifications by last update: Allows you to choose the order of these notification icons in the status bar.
Tap Open quick panel directly for an option to open the quick settings panel directly on your phone.
With these options, you have personalized the status bar of your Galaxy mobile as you wish. Anytime you want to change something, like what is in this bar or where it is, you can use QuickStar.
.