Last year the new form of like the news on Google Discover. This new method is inspired by social networks, because news that we find interesting or that we like are indicated by a heart. Although this system has some flaws, such as the fact that we cannot see the news that we liked.
That is, if there is a news item on Google Discover that you like and you used the heart symbol for it, this news disappears the next time you open said feed
. Luckily, there is a way to see all the news that you liked.
See the news you liked on Google Discover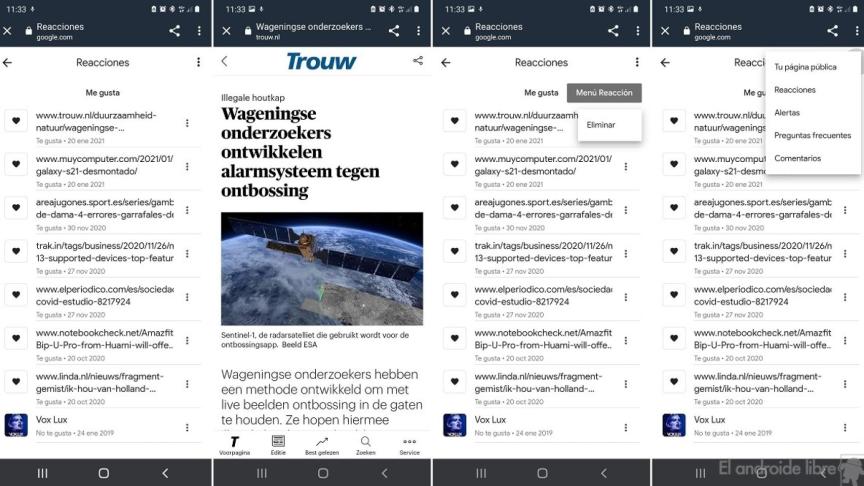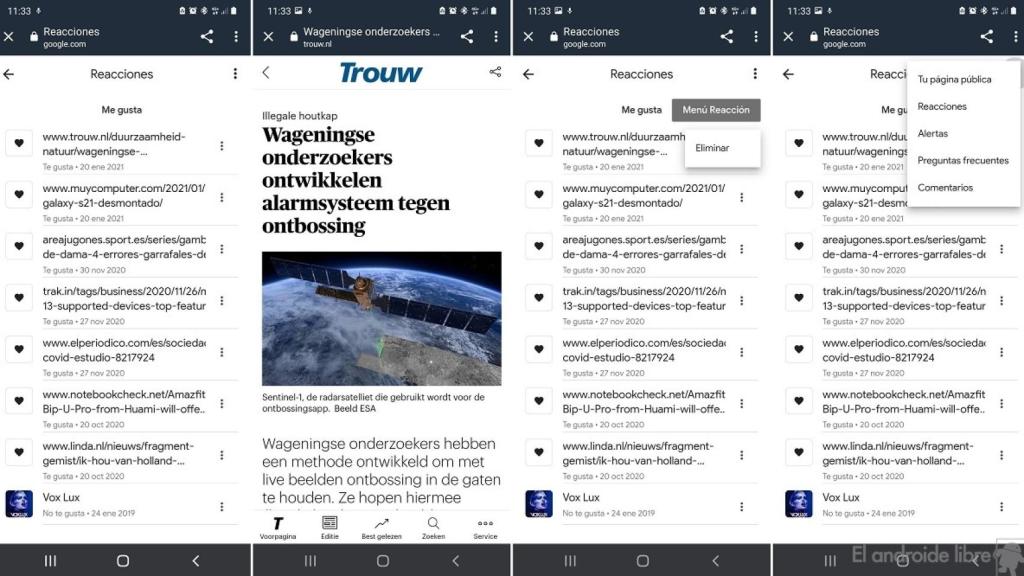 The introduction of these likes in Google Discover suggested that a new section with a history where we could see this news that we loved at all times. Unfortunately, this option has not been carried out, at least for now. The good part is that there is a way to access this history.
By tagging a news item with a like, we let Google know that this subject or support interests us, so that in the future we will see more news on this topic in question or support. If we want to access the reaction history, there is a way to do it:
Open the browser on your Android phone or PC.
Enter this link.
Here is the list of reactions from Google Discover.
If you want to enter a link, just click on it.
If you want to remove part of the list, click on the three vertical dots on the right and then click on the remove option.
Every time you react to a news in Google DiscoverWhen you click on I like it, it will be added to this list. So it's a way to save links that interest you, for example, and then be able to access them from any device through the mentioned link.
it may interest you
Follow the topics that interest you
.