Many users in Europe use Google Assistant routines on their mobiles Android. These months we've seen new ways to activate these routines, with options like Day and Night. In addition, the company has introduced the possibility of creating routines for working days, with which it seeks to facilitate working from home. After being announced in the United States, these new Google Assistant routines are finally launched in Europe.
This new function allows us set up a daily work routine, ideal whether we are working at home or outside. If you want to configure these new routines, we show you the steps below.
Set up the new Google Assistant routine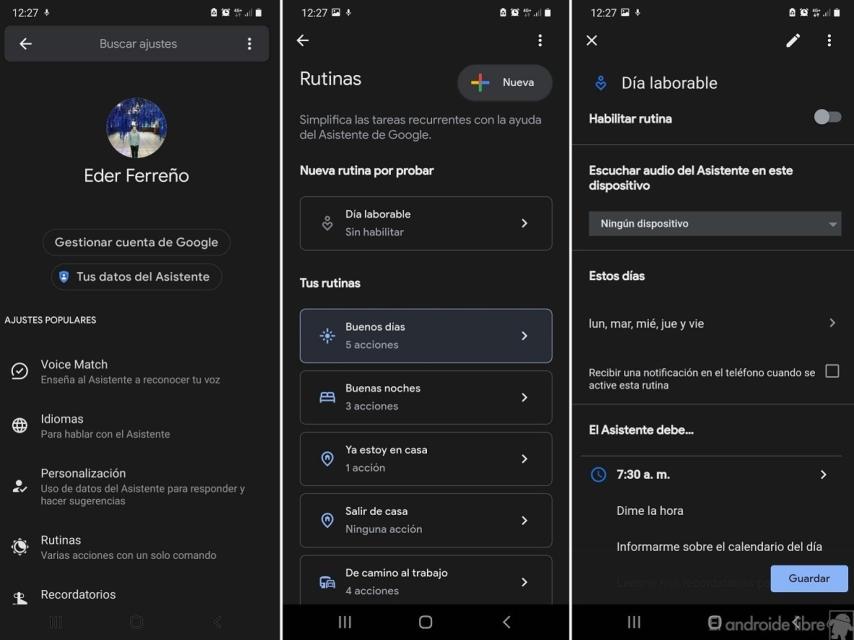 This new routine is particularly oriented towards working from home, a situation in which millions of people have been coerced over the past year. Thanks to this routine, the goal is to be able to organize the day better, as well as to help people move from time to time, or to take a break, for example. This new routine can now also be set up in Europe, six months after its launch in the United States. We can configure it for use in smart screens and Google speakers, by doing the following:
Open the Google app.
Go to More.
Enter the parameters.
Tap Google Assistant.

Go to the Routines section.
In this section you will see the Workday routine, which you need to activate first.
Choose the days of the week you want to use this routine.
Click on accept.
To make this routine suitable for you, click on the pencil icon to modify it.
Define the actions you want the Google Assistant to perform throughout the day.
Choose the device on which they will be displayed.
Click on Save.
Each user will be able to establish the desired actions that you want the participant will call you back. Take a break, stretch, drink water, eat something, or read pending reminders, for example. This will allow everyone to have the desired configuration in this routine in their daily work. A new routine already available in the Google Assistant in Europe.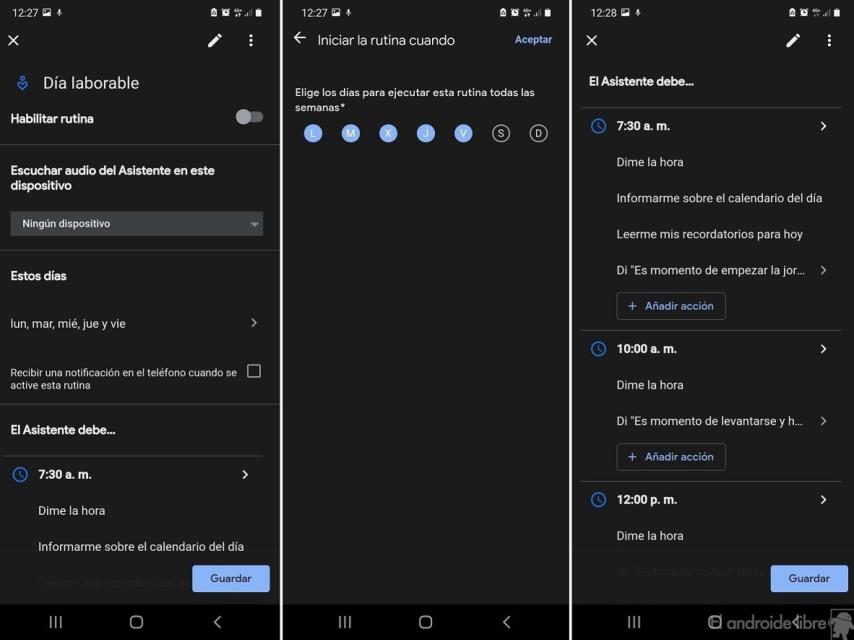 If you want to use it already in your account, you will only have to follow the aforementioned steps and thus be able to better organize your daily work at home.
.