Use antivirus on Android or not, is a great question. The role of these apps, especially at the mobile apps level, can be questionable, especially when considering the many security measures against apps with the malicious code Google introduced, and a clear example in Google Play Protect.
That is why we wanted to explore it in the article, commenting on some of the reasons why it (or may not) make sense when introducing one of these solutions, and consult with experts to give us their opinion about the usefulness of such antiviruses.
The higher the level of adoption, the more likely it is to be attacked
As we often do, let's look at the numbers , first of all, get an idea of ​​how Android's status is at security level. If we look at the StatCounter data it shows an adoption rate of 38.9% for Android at the level of all applicable programs, above Windows and doubling the iOS numbers. There is no direct correlation between popularity and attack, but details suggest that it is.
In fact, we recently published that Android tops the list of the most vulnerable apps of the last 20 years with Windows. By default, the two most widely used systems in the world. Cases of attack on Android are constant, except for the additional measures provided by Google.
When we talk about "viruses" and malware on Android, we tend to think of malicious apps. However, there are many different risks, such as unsafe networks, phishing attacks by email or SMS, and more.
We have the latest examples of malicious apps related to coronavirus, CamScanner, an app that was removed from the Google Play Store after Trojan's recent update, auto-renewing malware, etc. Similarly, an attack It's not just about apps. Phishing is more common than we would like, with well-known cases such as the false SMS from Correos or the alleged allegations by Movistar of phishing.
The summary is clear: Google is fighting malware and attacks, but there are still cases. At this point in the table, it's worth considering that using third-party software to do more than what Google benefits may or may not happen, which is why we have consulted with experts in this field to contribute their opinion.
Antivirus is an installation, according to the companies themselves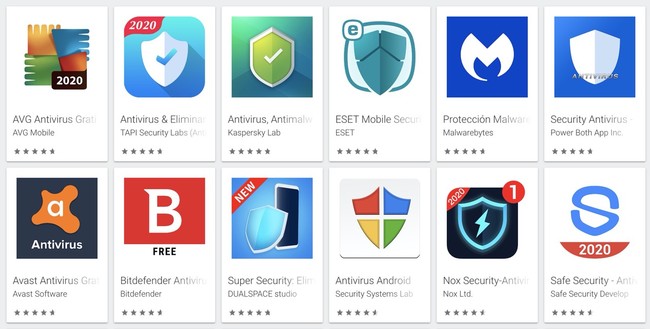 Luis Suárez, one of Kaspersky's developers, was kind enough to explain to us why it makes sense to install antivirus on Android. He tells us that Google's operating system has a number of points where it can be attacked, it reminds us of the famous Caseanner case. Trojan capable of stealing information and removing ads has entered the system, something Kaspersky himself reported to Google.
Similarly, it highlights Google's difficulties in the face of manage app updates. Once an app has passed the Play Protect filter, it's not so easy to check its performance in consecutive updates.
Serious "users" are very dangerous because they install apps outside of the Google store. "
Account also the user case has not improved much, those who bravely enter programs from foreign royalty. This practice does not have to end with downloading files, but we do show that this type of user can be highly infected, as this program is not always properly monitored.
Antiviruses can monitor downloaded files outside of the Google Play Store, perform consistent system scanning, focusing on phishing and other security measures
From Kaspersky they confirm that betting on antivirus makes sense because it is an additional security measure compared to what Google Play Protect offers. To protect against fraudulent campaigns (detection of malicious links), check downloaded files outside of the Google Play Store, protect connections to protect our data from happening (in the case of your VPN), etc. He also emphasizes something that has drawn us to care: he affirms that antivirus scanning is performed in & # 39; hours without attack & # 39;, in order to minimize the impact on signal equipment, a point when using these tools.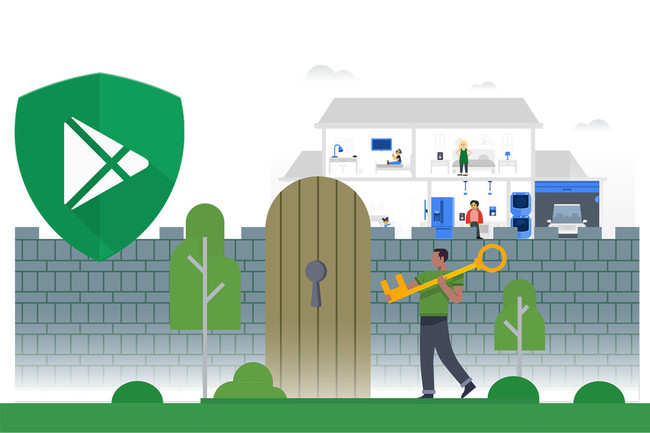 We also contacted Josep Albors, Head of Research Awareness at ESET, to learn another point of view. He also tells us that antiviruses should install as well provide links to Google's security measures.
"Antivirus can provide more intelligence, more analytical capacity. We are committed to addressing threats."
Albors says that Play Protect analysis analyzes app code while it's loading. In the case of antivirus, your reviews and interactions you make are analyzed, among others. "Let's say Google's analysis is powerful and very powerful with antivirus." In other words, antivirus has an active role in the relentless detection of threats, while Google's security measures act as a primary filter. They can also provide security against phishing, warnings on fraudulent pages, etc.
"Something that most people are not thankful for is the issue of innovation and technical support."
The most eye-catching feature of ESET is the technical support feature. Albors tells us that "if something goes wrong on your Android, who do you call?" It's an antivirus is supported by a technical support service, whether by email or by phone, to provide additional information about Google's security measures.
In short, he tells us that antivirus offers a great analysis of capabilities and opportunities, because they fall into the hands of specialized companies in detecting threats.
Point of view from app development
Without experts in the field of antivirus, we wanted to talk to them Linuxct, offering to XDA clients and engineers. It can also provide a unique and unique viewing point for the use of antivirus on Android. Linuxct tells us that, from a technical standpoint, The main problem you see is that these antivirus programs are a closed source
, which prevents other people from making sure their actions are right.
For example, when antivirus programs intervene and get into malicious links, we don't really know if they capture all the URLs and use them for & # 39; others & # 39 ;, such as establishing personal use patterns (online fingerprint). so to speak) and use it for their own purposes (improve the product, show personalized ads) or even marketing … It's just an example of what these apps can do. In the end, it all depends on the software provider and the reputation it has, whether it is a free or paid solution (I allow the statement & # 39; If you do not pay for a product, you are a product & # 39;), above all, that you indicate the terms and conditions of your use. That is why I also try to run away.
He concludes that therefore the main point is to consider the possibility that usage data can be used by an antivirus software manufacturer for their own purposes or sold if their terms and conditions of use are allowed. Alternatively, proposes alternatives to Open Source from conversations like F-Droid, where there are applications that meet antivirus requirements (such as monitoring the WiFi network, preventing phishing, cleaning up remaining files, etc.).
Checking for popular antivirus
From a professional standpoint, we've tested some of the most popular Google Play antiviruses to offer our information and think about it. All of the ones we downloaded are free and have been using them all week
.
Avast Mobile
AVG Antivirus
Kaspersky Mobile
ESET Security
A taste
In the case of Avast Mobile and AVG we found the exact same program. At the operational level, in our opinion, they are leaving something to be desired. That is particularly annoying show warnings of problems when absolutely nothing is doneHowever, if we did not test ourselves for a few days or if we did not use the security indicators, a red alert warning will appear. Both of these apps promise to protect you from malware, malicious apps, SMS Trojans, spyware, adware, and so on, so they look like complete security apps.
They are interesting too works to locate the device remotely, even if everything has to be done from our AVG or Avast account on the web, by granting the necessary (all) permissions to the app so that it can locate the device and shoot with the front camera.
Regarding Kaspersky's antivirus, we had a better experience. It is still being warned about not getting everything working, even though the level of analysis is very valid. We can do a quick analysis of the applications, complete or one of the folders we want, for good information. We can know the same open the phone filters and enable anti-theft features, such as Avast and AVG. Similarly, we can choose what to do with the files it finds to be harmful, set the analysis only to compressed files, etc. The app promises protection against all kinds of malware.
The ESET application has a good point be clear in the reports it provides. We are defined when each processing is performed, when the database is updated and, importantly, the use of pages when regenerating. In other words, once you've updated the X app but it's been redesigned, the analysis is done automatically again. Similarly, it has an interesting function of network analysis, to know which devices are always connected to our WiFi network. There is also a lack of app locks and endless device monitoring.
Avira's arabic religion it adds to the notifications you should not send. If we don't have all the options activated, among them the "most efficient" ones, it sends out notifications saying it has had problems. Its analysis brings together applications and device files, the ability to configure some sections where it analyzes, but not the time or dates. We also have the option to block apps and remote control of the app from our Avira account.
Antivirus is one option too, but it is not necessary
In our case, after consulting with the experts and spending several weeks using various antiviral programs, we can conclude that in addition, especially in communications protection, phishing and remote phone blocking. As for application level protection, it's true that they show an extra layer of security, or if we download apps directly from the Google App Store we can be sure that the app has no problems.
Antiviruses can be useful to install an extra layer of protection, or they may not need to be installed to make our phone safer.
It's annoying how a particular antivirus might be, detecting us with notifications when we are not doing something and points us to security problems not working out all its options.
The point of view of developers like Linuxct, which is well-calculated, must also be taken into account. the amount of information an antivirus can get through us, because the number of permits we give is minimal. In other words, it is not necessary to install antivirus if we want to be sureAlthough there is no problem if we want to use them as an extra layer.