When Satya Nadella took over as head of Microsoft, she made some much needed and aggressive changes that greatly benefited the company. One of the decisions he made was to use Android as the primary platform for his mobile apps.
Years after its arrival, the company introduced what would be its first with Android, although it doesn't want it to look like a phone. We refer to the Microsoft Duo.
This device was shaped like a book and had two screens. However, the high price and unpolished software hurt their sales. Now Microsoft wants it to look, in addition to a productivity tool, like a mini XBOX.
xCloud is updated for the Microsoft Duo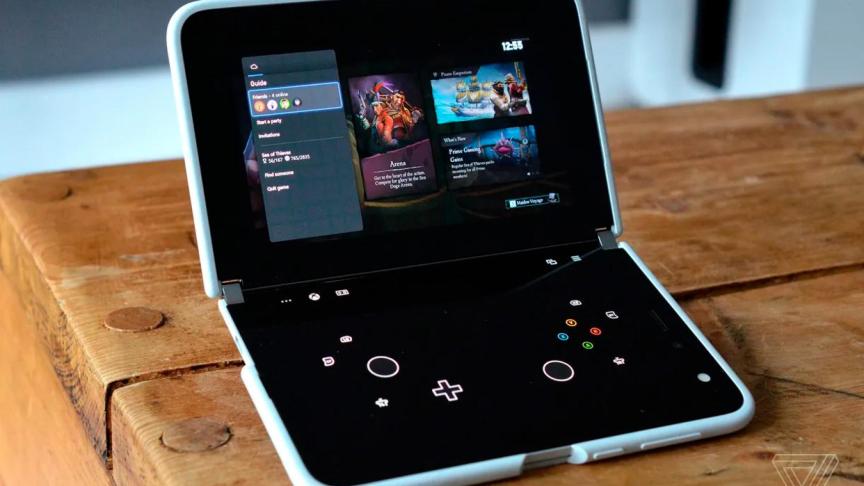 The latest update to the company's cloud gaming app, xCloud, hit the Google Play Store with a surprise. The interface has been redesigned with the Microsoft Duo in mind and we can now use it as if it were a handheld console, as seen in Tom Warren's video.
Microsoft is turning its Surface Duo into a portable Xbox today. The latest app update for Xbox Cloud Gaming (xCloud) allows you to use one screen for touch controls and the other for gaming. It's like a Nintendo 3DS with Xbox games. Details here: https://t.co/ubbsEAW3r8 pic.twitter.com/aP94t9xgzC

– Tom Warren (@tomwarren) May 24, 2021
Many games have been optimized for this new form of control in which the lower screen houses all the buttons, as seen in arcade games of the 80s and 90s.
Of course, if the user wishes, he can continue to use the bluetooth controllers that could be used until now, but it will not be a mandatory requirement, something that would allow playing anywhere without having to carry the accessory.
Even so, the high price tag of the Microsoft Duo makes it not yet even a minimally popular device, but it is appreciated that Microsoft is breaking new ground in this regard. Hopefully this xCloud holder also reaches mobile phones with folding screens.
.