We are already back on a Friday, one of those where we accumulated news about new content on Apple TV + in addition to the novelties that you can already see in the catalog. If last week we already entered Christmas with Mariah Carey, now is the time to enter the forests of Irish legend to talk with the wolves who hide among the trees.
And is today the premieres of 'Wolfwalkers' the new animated film from the authors of "Song of the Sea" in which a young girl discovers a mysterious tribe of people who can turn into wild wolves at night. You can see the trailer below:
Julia Robers joins Apple TV + cast of actors
Aside from this premiere, we have more news on what we'll see next year on Apple TV +, such as a new series called "Extrapolations" which will address how climate change will affect us socially and personally beyond the physical changes our planet will experience. Variety reports that it will be a 10-part series and will take place throughout the 21st century.
From Dealine we receive the news of the Julia Roberts signs for new series 'The Last Thing He Told Me'
. It is based on the book of the same name written by Laura Dave, in which Julia attempts to uncover the reasons for her husband's disappearance as she befriends her teenage stepdaughter.
Sci-fi fans also have their share of good news today: 'Black matter', the novel by Blake Crouch, will become a series for Apple TV + produced by Sony Pictures. The plot, according to Collider reports, revolves around the consequences that appear when making multiple decisions about an event. It sounds like a series that will deal with multiple alternate timelines that start from the same decision at a certain point in time.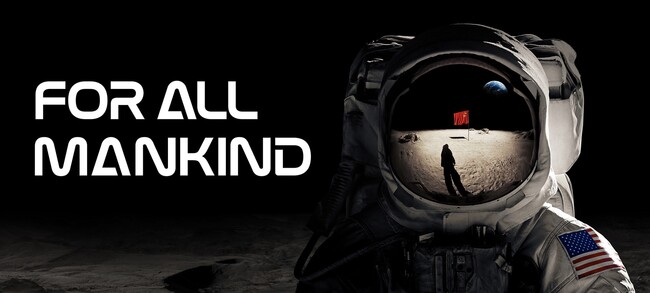 Finally, we have the official confirmation of the third season of 'For All Mankind', the series in which a hypothetical space race between Russia and the United States is told in case the Russians walked on the moon first. The first season was part of the original content of Apple TV + when it launched, while the second season will air on February 19.
We leave you with a new trailer for a second season that will arrive earlier, on January 15: that of 'Servant', and another trailer for the second season of 'Dickinson':