OnePlus is one of the Android brands that already has several TVs on the market, some presented last year, but which have yet to reach Europe. So far, the manufacturer's line of smart TVs has only been released in India, but that's something that will change.
In an interview with WinFuture, the CEO of OnePlus confirmed that the branded televisions will also be launched in Europe
. A news that many expected and which puts an end to many rumors about him these years.
OnePlus smart TVs will arrive in Europe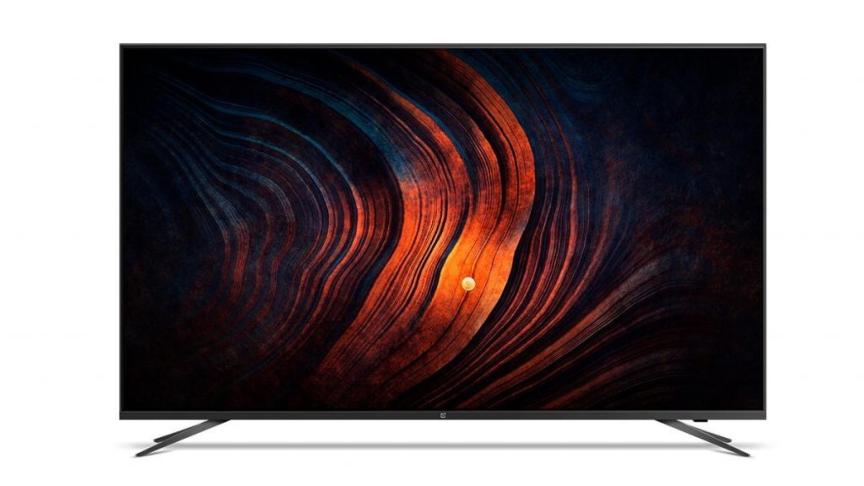 There has been speculation about the launch of these branded TVs in Europe for a long time, with many leaks in this regard. Competition in this segment is increasing, mainly due to presence of companies such as Xiaomi, which offers a wide range of inexpensive Android TVs.
OnePlus will have to now compete with brands like Xiaomi with their televisions. In addition, the launch of their TVs in Europe would significantly increase the selection of Smart TVs with Android TV as the operating system, which is currently limited to a few brands. The manufacturer's range of televisions would be touted as a good option for those looking for inexpensive models.
Despite the fact that OnePlus has been confirmed to launch its smart TVs in Europe, no date has been given for the moment. Since the launch of the first television two years ago, many rumors have circulated about its launch in Europe. At least it's already official that they're going to be launched.
We hope there will soon be more information about OnePlus' plans to launch its range of televisions in Europe. Maybe this year new models will be presented and these are the ones we can buy in the European market.
.