After a first generation of camera under the screen which left a certain bittersweet feeling, ZTE already has everything ready for the second mobile with this component: the ZTE Axon 30 5G. The brand turned red on July 27 to unveil a phone that not only intends to stand out through the camera selfie.
Throughout the last one we have witnessed a large number of mills with which increase the leverage of the front panel on phones. Lower camera, as in the Xiaomi Mi Mix; notch, like the one that brought out the iPhone X and ended up copying the makers of Android; teardrop-shaped cutout; motorized camera and even rear window to place all the sensors from behind. And the ZTE Axon 20 5G has kicked off what aspires to be a trend: an under-display camera. Your heir is ready.
Front and rear face harnessed with huge photographic module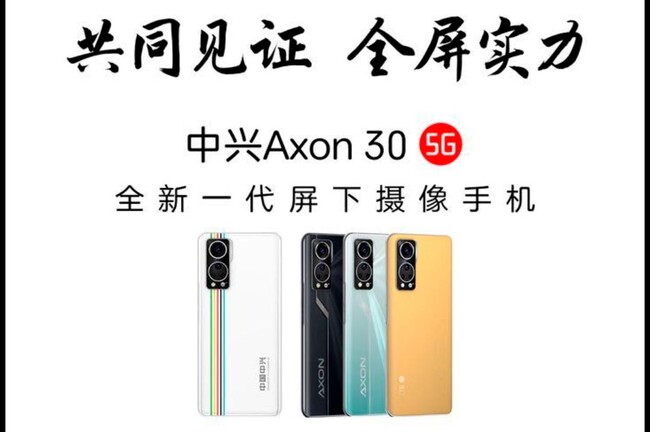 Photographs of the phone, along with date information and confirmation that it will bring an upgraded front camera module, are from ZTE itself. In China, and via Weibo, the brand set July 27 as a launch date in addition to openly show the future design of the ZTE Axon 30 5G
. It reminds us of the Huawei P50, also the Honor 50.

All data, photos and features have been confirmed by ZTE itself, so there won't be any excessive surprises on the outside: the ZTE Axon 30 places special emphasis on photography. The circular double lens that dominates the rear side houses the main camera at the top and a triple camera at the bottom. We still don't know the technical details of the sensors and targets.
Beyond the design and its similarities, the ZTE Axon 30 5G will include the front camera under the screen of the previous model, albeit improved. The brand guarantees that the density of the panel above the chamber is now double. And they increased the screen refresh rate: from the 90Hz of the ZTE Axon 20 to the 120 Hz that the ZTE Axon 30 will have. Everything to make the camera even more invisible on the front.
It will be necessary to wait for the aforementioned July 27 to know the rest of the technical details of the future phone. And we hope to analyze it soon after to find out if the cameras below the screen are the real way to go to avoid cutouts on the front.
Via | Weibo