The Chromecast with Google TV is a great accessory and is able to turn an old TV into a smart TV where we can stream content, and even map buttons on your controller to launch VLC, HBO, or other on-demand content platform.
the remote control the new Chromecast allows us to put mobile aside forever in order to play the content we love or even use Google Assistant to search for videos on YouTube.
How to configure the buttons on the Chromecast TV remote
First of all, mention that this tutorial can be applied to any TV or device with Android TV, like the same new one from Xiaomi. In fact, we have already made a similar one for Android TV.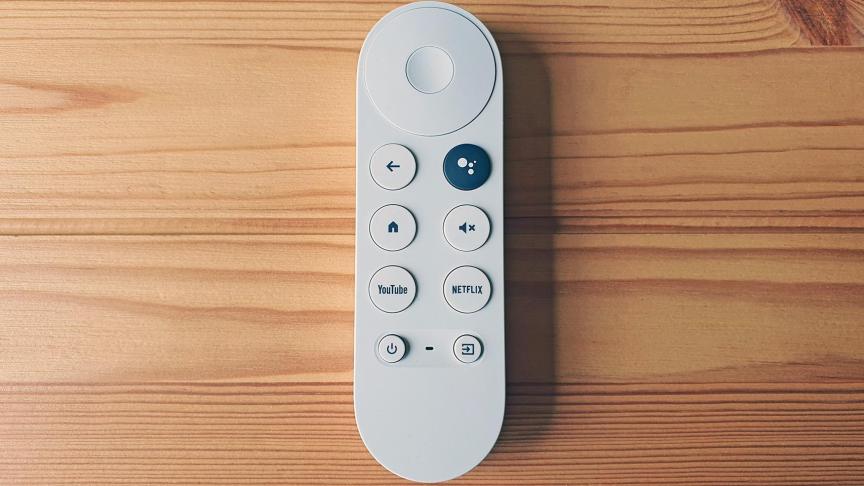 The remote control also allows us to directly start YouTube and Netflix with two dedicated buttons. Now, if we usually don't use these platforms a lot, these buttons won't even use them, so we're left with the desire for power. launch HBO or any platform we want like Spotify.
Best of all, we'll be able to configure or map the buttons on the remote with an app called Button mapper. We will show you the steps to configure a button on the remote control.
We download Button Mapper from the Play Store and install and select our Chromecast TV.
We can also use Google Assistant to search for the app on the same TV.
We should activate accessibility services to monitor which buttons we will be using.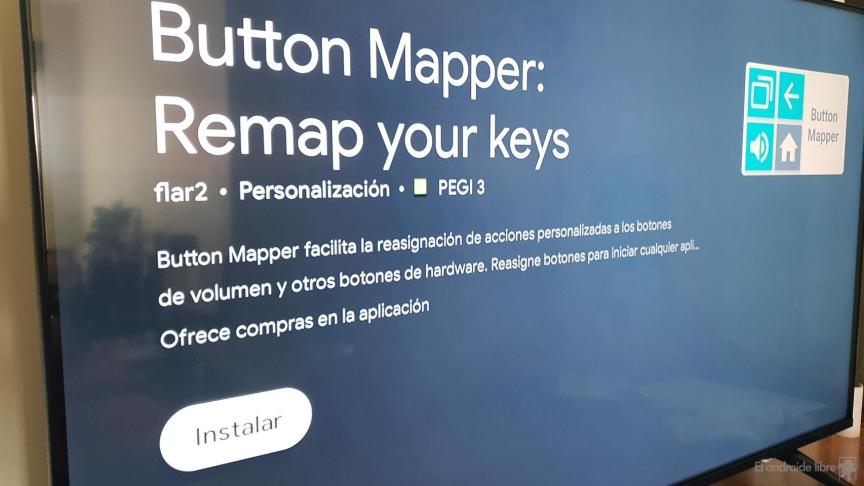 Go to: Settings> System> Accessibility> and we activate Button Mapper.
We can now start Button Mapper to configure the first button.
Be careful not to use any of the buttons necessary for navigation, such as cursors, the back button or the center button on the keypad to accept.
Recommended buttons to assign
We recommend that you use these buttons to map or configure the startup of one of your favorite apps or platforms:
A pressure: Netflix and source selection.
Type twice: back button, home, Netflix and source selection.
Long press: return, welcome and selection of the source.
With these buttons and actions, we will have no problem setting up Button Mapper.
Map of Ahora configuramos buttons:
We start Button Mapper and from the list we click on "Add buttons".
On the next screen, click "Add buttons" again.
Click the chosen button to map or configure.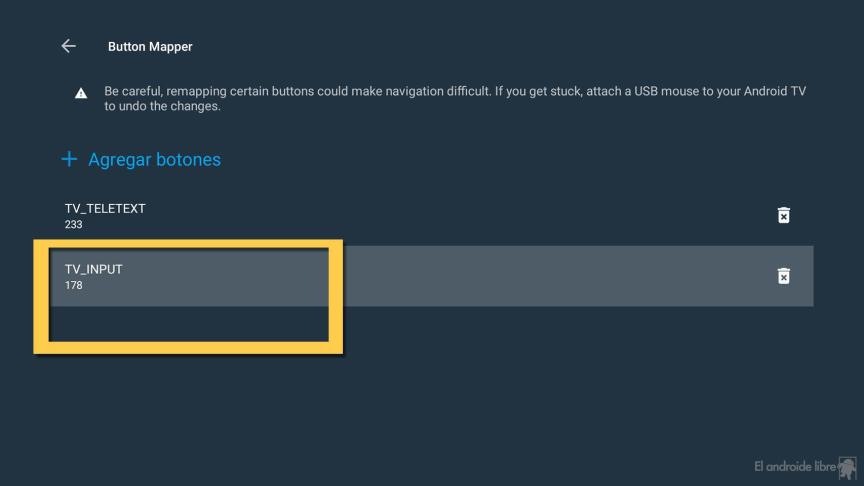 On the next screen, click on the button to the right of "Customize" and click on the desired action, either 1 key, double key or long press.

In the next window, we click on Actions and choose "Applications"
In the list that is loaded, we select the one that you want to assign to this button. In our case, it was Spotify at the source input selection button.
We step back and leave.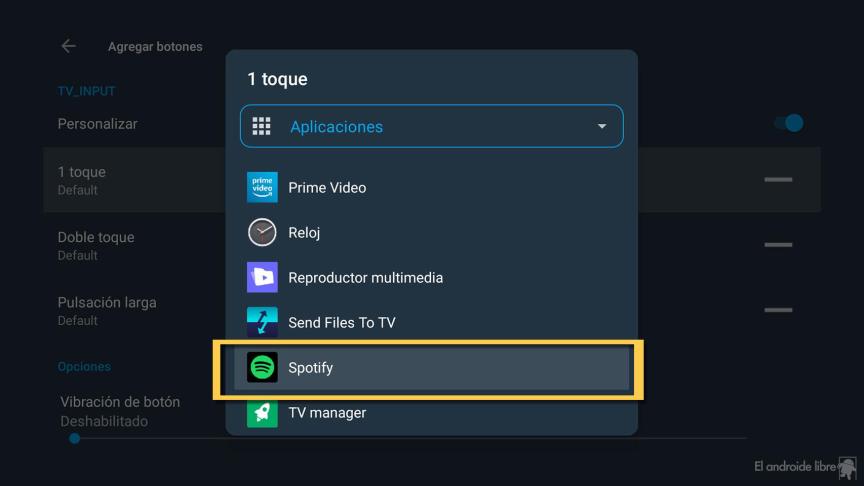 As you can see below, how the button on the bottom right of the remote has the spotify mapping with just one press: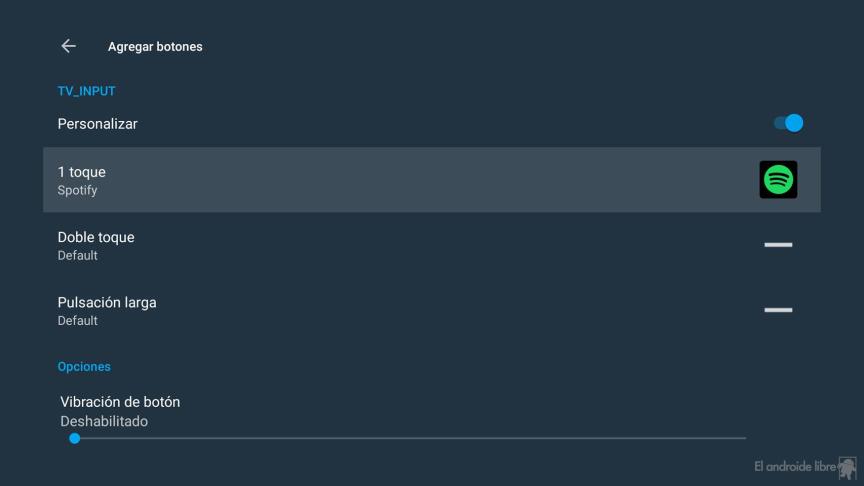 In addition to assigning buttons to our favorite platforms for quick access, we can also configure actions how to capture the screen.
But we still have assign these buttons to our platforms your favorite media content on Chromecast with Google TV and make it easy for yourself. In fact, being able to assign buttons to this dongle will prepare you for Stadia which is about to hit Chromecast.
.