Xiaomi has already caught a day next week to present their two new phones: the Redmi Note 10 5G and the Note 10S. So don't confuse these two new models with those that arrived in Europe in March.
The Redmi Note 10, 10 Pro and 10 Pro Max have found their place in the mid-range, for presents as one of the best offers when we do not want to transfer certain amounts
when purchasing a new Android mobile device.
El Redmi Note 10 5G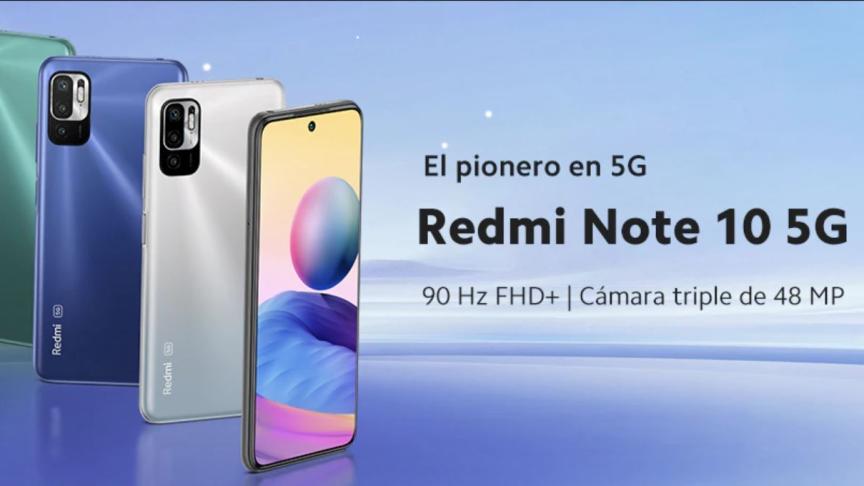 Will be the Thursday May 6 when the Redmi Note 10 5G and Note 10S are presented with a live broadcast. The Redmi Note 10 5G stands out with its 6.5 "FHD + screen, an octa-core 2.2 GHz MediaTek chip and its two variants in internal memory and RAM to stay at 4 GB and 64 GB for one of the models, and 4GB / 12GB for the other.
We also pay attention to your glasses on the back have three of 48Mpx, 2Mpx and 2Mpx, plus an 8Mpx frontage. Other details are a 5000mAh battery with 18W fast charging, Bluetooth 5.1, fingerprint sensor, 3.5mm audio jack and USB Type-C connection.
El Redmi Note 10S
We are faced with a mobile with better possibilities and elements of greater caliber by having a 6.43 inch FHD + AMOLED display, 2.0GHz octa-core Helio G95 chip from MediaTek and a battery that arrives with 5000 mAh with a fast charge of 33W. It should not be ignored that the charger is included in the box.
If with the Redmi Note 10 5G we have two different models in their memory and RAM capacities, here we go to three configurations with the Note 10S: 6 GB / 64 GB, 6 GB / 128 GB and 8 GB / 128 GB.
Finally some of its details like the fingerprint sensor, Bluetooth 5.0 and this connected audio jack 3.5 mm that we will see less and less in many mobiles.
Streaming of the launch in Europe
Now We will meet you on Thursday May 6 at 6:00 p.m. for the direct streaming connection which we will provide next week. Another great day for Xiaomi and two Redmi Note 10 phones which will be added to the three others that we had the opportunity to analyze the Note 10 Pro for.
.