If, a few years ago, they had told us that Microsoft, the creator of Internet Explorer, was going to develop a new web browser that would mimic the almighty Google Chome, many of us would have at least raised an eyebrow. .
Google's browser is the clear leader in Europe, in part due to the strong penetration of Android, but Microsoft Edge is slowly gaining followers in the desktop and desktop world.
One of the main reasons is the optimized performance of this program, which makes Chrome ridiculous and its already iconic appetite for RAM in our computers.
Now you want to boost the usage of your Android version with a new feature discovered by Windows Latest in the latest development version of Edge.
Sending Windows Websites to Android Mobile with Edge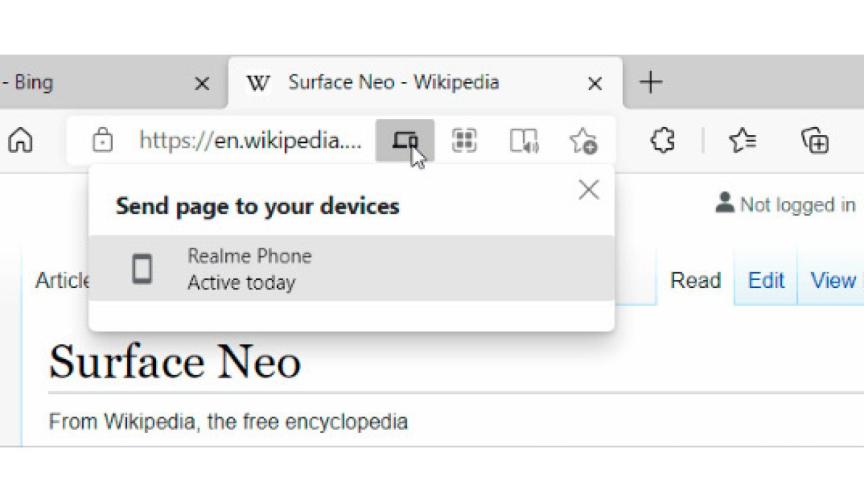 As can be done in Chrome, from the latest versions of Canary (versions designed to test new features), Edge allows you to send a web page from its desktop version to the mobile version, and vice versa.
In either case, we will have a notification informing us that a URL is sent to us by another device to open it on a new one. We will have information on the website but also on the device from which it was sent to us.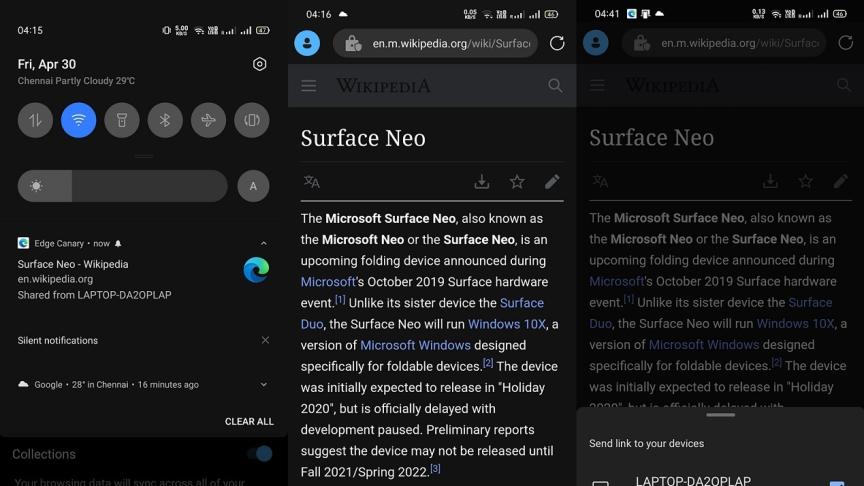 In order to use the new function, we need to update the version of Microsoft Edge Canary 92.0.873.0 on the computer and Canary 92.0.870.0 on Android. This version, in addition to the new function, optimizes the performance of the browser on both operating systems.
For now, we'll have to wait and see these features in the stable releases, but we assume that in a few weeks it will be something huge.
Microsoft continues to make it more and more attractive to use its apps even on Android phones, which seemed as unthinkable as creating a solid alternative to Chrome.
.