For Google or Microsoft, the future of videogames passes through gaming services in the cloud thanks to Stadia O xCloud. That is what the chain of stores must have thought Walmart when he got down to business with Project Storm, your own cloud service that has come to light as a result of the filtered documents from Epic Games because of the lawsuit he's having with Apple.
According to the portal The Verge, Walmart held negotiations with the creators of Fortnite
so that it could be added to your digital catalog. To see what the result would be, Mark Rein, co-founder of Epic Games, was testing a demonstration on which he assured that
used an Xbox controller on an Android phone and it felt like playing on PS4
. An experience that was superior to playing on iOS or Android.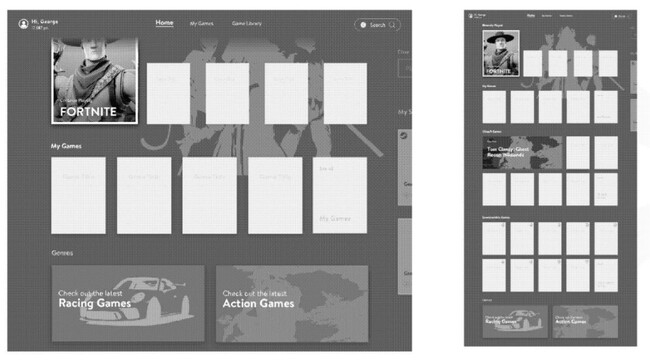 In the same leaked email there are some images that show the supposed interface that Project Storm was going to have, in which it only appears Fortnite
. In addition, it is also indicated that Walmart planned that the service would work on Windows at the same time that it would have support for other digital stores such as
Steam, Uplay, Origin, Battle.net, Bethesda o la propia Epic Games Store
.
In principle, its functionality would not be too different from that of other services of the same type. Users would have access to a list of games of different genres, a search system and the possibility of play directly from the cloud or download the titles
to enjoy them on systems locally.
On the other hand, LiquidSky was going to be the technology that this Walmart service would use about which it is unknown what will become of it today. The point is that Epic Games was only one of the distributors with which the chain of stores had contact in 2019, but its release came to a complete halt last year as soon as the coronavirus pandemic began.
So, to this day it is unknown what state it is in Project Storm and if it will finally come out ahead. The Verge has tried to contact Walmart to find out what the situation is, but so far there has been no response.