Personal tastes aside, I think there is no doubt that the most spectacular thing that could be seen in the Inside Xbox of Xbox Series X It was Bright Memory Infinite. And unsurprisingly for its gameplay, not only visually shines.
Created in Unreal Engine by a single person and become one of the ray-tracing champions for its spectacular graphics and effects, Bright Memory Infinite also aims to be a hilarious game.
A small but recommended advance
With a demo released as a prequel that is now available on Steam
For just over 8 euros, the titan of FYQD-Studio has marked one of those advances that is worth trying. Even more considering that we will receive
Bright Memory Infinite
free of charge when you get to the stores.
Don't be afraid to give it a try because the game is wonderfully optimized And, although without ray-tracing, I have been able to test it without problems on a computer with more than five years under its belt in the process of restoration.
If, despite this, you cannot approach him to get an idea of ​​what awaits us with the final game, here is a preview of why Bright Memory Infinite It has become one of my most anticipated releases also in the playable.
Traveling to a lost continent riddled with monsters, medieval knights, and symbol puzzles, Bright Memory It takes us to a spectacular mix of genres in which there are two basic rules: frenetic action and combos.
From the hand of machine guns, pistols and shotguns, we must break through enemy soldiers and critters from beyond the grave at the blow of combos and score markers.
Headshots and aerial combinations with style that are supported by the use of different powers that we can unlock for Shelia, its protagonist, as we go up in experience.
Halfway between Doom and a hack'n slash
There sword The protagonist of his trailer is the great ally, allowing us not only to slice enemies, but also to deliver ground thrusts capable of launching them into the air to keep the combo going.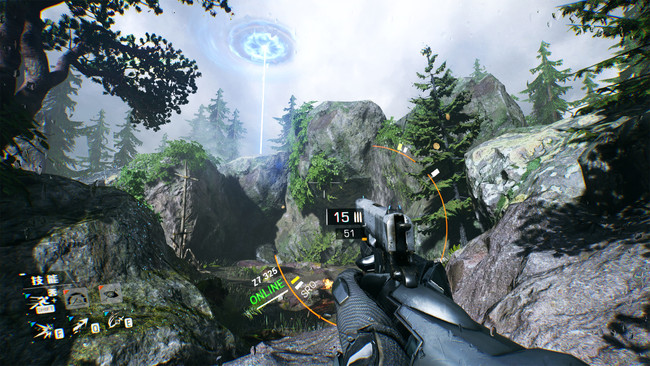 Next to her a hook that will serve to attract rivals and also to move in the sections of platform between one combat and another. In addition, additional powers such as long-distance attacks or explosions of force capable of breaking doors and raising the hordes when they are upon us.
Your chaotic start soon becomes as fun as an arcade machine action game, and once you get the point, start targeting higher and higher scores. it becomes addictive.
With the promise of the free full game on a date yet to be revealed, what to check out to try Bright Memory It is a rather brief and linear experience, as an aperitif, it hurts less.
Despite enjoying collectibles and a formidable job In terms of design, animations and graphics, it is more replayable by its scores than by the exploration offered by its settings.
It remains to be seen at what level the final version will finally target, Bright Memory Infinite, but it is no less true that I used more hours of this, with no more improvements than the basic ones to touch up mobility a little, more at ease than a bush. Great game is coming.