Heads or Tails # 135: Will we end up watching a LEGO Super Mario video game? – iGamesNews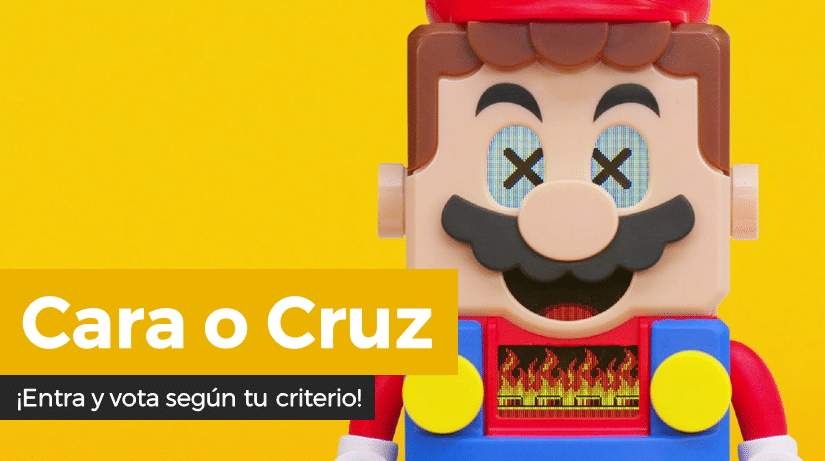 As you know, it was recently announced a new line of LEGO products with the Super Mario brand by flag, a unique event since until now the huge toy companys had not had the opportunity to work with Nintendo in any kind of set, even after all the requests made by fans of both brands around the world.
So we want to ask you this week if you think that said business relationship will go further with a Super Mario game in the purest company style tinkering, in which the plumber and his friends will be pieces and they will have to move through bricked scenes of the most varied.
Course this although would set precedents in the use of a Nintendo brand in LEGO gamesIt would not be the first step that both companies take in this world, since if we go back to the era of Wii U, we will remember that LEGO City Undercover was exclusive to the console for a while, so anything can happen!
So what do you think? Do you think we can finally enjoy a Super Mario installment made of LEGO? Or do you think the collaboration will be limited to the soon-to-be launched toy line? As usual, We leave the decision in your hands!
The coin begins to spin … Will we end up watching a LEGO Super Mario video game?
It must be when falling
By: Angel Huerta
Undoubtedly I go for yes. In the future, a collaboration in the form of a video game will come from LEGO and Super Mario. It is evident that a collaboration has recently been announced to launch a marketa new line of LEGO pieces related to the iconic plumber.
That information obviously It is not indicative that the title will come, but an important step to unleash all kinds of rumors and think that the title could be not far from being released.
Another of the obvious reasons why we can think that there will be a collaboration in the form of a video game between LEGO and Super Mario it is a bug in the web of GAME UK (store specialized in the sale of video games), since they have uploaded a small fragment where reference is made to the new collaboration between LEGO and Super Mario announced in a supposed Nintendo Direct that for the moment has not existed.
In conclusion, from my point of view the development of a LEGO and Super Mario video game is very evident and it will be announced much sooner than we can think. After all, there are many coincidences that augur the new title for Nintendo Switch.
Little chance remains
By: Sheik
Let's make things clear: it's Nintendo who is exploring the possibilities of LEGO toys introducing a technological interaction in them and not the other way around. It is still early to speculate whether this could be the fruit of something bigger since we are before a first approach of both companies with this new line of products.
It should also be noted that Warner Bros. is the distributor of video games for the toy company, not LEGO itself, which would lead Nintendo to have to make more agreements and set limits when it comes to exploiting its star character.
On the other hand, LEGO video games are not characterized by innovation, while Super Mario reinvents itself with each new entry it takes out, whether or not it is a spin off. In addition, in his long career adapting great successes, LEGO has always brought movies to the video game, has never reimagined other video games.
Without a doubt, to catch Super Mario, they would be entering through the big door in the market, but I doubt Nintendo would allow them to release another clone game. of detachable pieces, changing the spaceships and the dinosaurs, for pipes and mushrooms.
Vote at your discretion!
Heads or Tails # 134 Results: