Creating sneaker collaborations with PlayStation and Nike Basketball has been one of my favorite hobbies in recent years, and I'm so grateful to this community for supporting me and sharing my passion. Like many of you, I've been a die-hard PlayStation fan all my life, so it's an honor to present my new creative project with my favorite brands: the PG 5 PlayStation 5 colorway.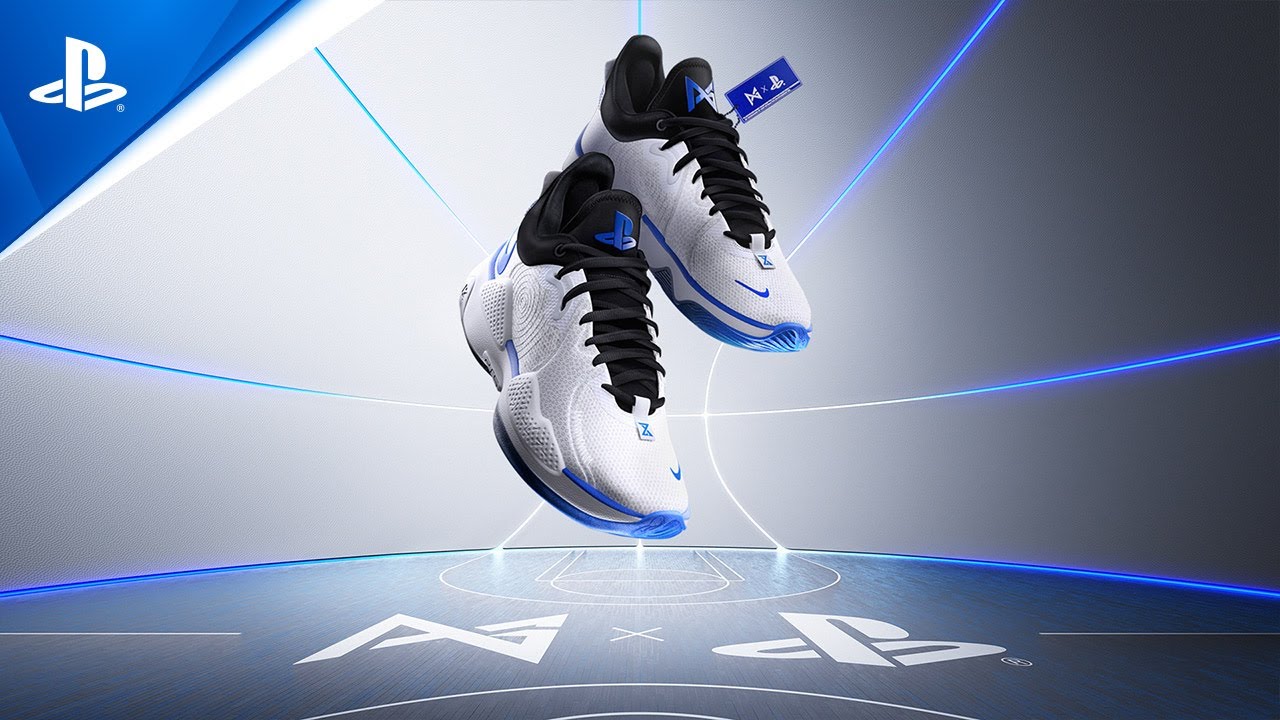 Much like the PlayStation 5 console, the PG 5 is my platform for taking my gaming to the next level, so I couldn't pass up the opportunity to bring these two together in this new partnership with PlayStation. Nike and PlayStation designers including Yujin Morisawa – the artist behind the design of the PS5 console – have worked closely together to bring the spirit of my game and the look of the PS5 to life in this collaboration. unique.
Here's a look at what you can expect to see in the design this time:
As with all of my PlayStation collaborations, the languages ​​of the shoe carry the PG and PlayStation logos.
The colors of the shoe are heavily inspired by the industrial design of the PS5 with references to the sock and the outsole.

It wouldn't be a true collaboration with PlayStation if we didn't include the iconic PlayStation shapes, which are spotted along each shoe in the same pattern as on the DualSense wireless controller.
Each pair also comes with a special hang tag celebrating my continued partnership with my favorite gaming brand. Hope everyone is as excited as I am for this one.
The PG 5 PlayStation 5 colorway will be available in select regions from May 14, 2021. For more information on release and availability in your country, download the Nike SNKRS app (if available in your country) or keep an eye on your local Nike website.