Hello everyone! We're very excited to present Foreclosed, a sleek cyberpunk action adventure on PlayStation 4 and PlayStation 5 on August 12th. This is our first next-gen console release and we're especially excited to take advantage of the features of the PS5. DualSense wireless controller.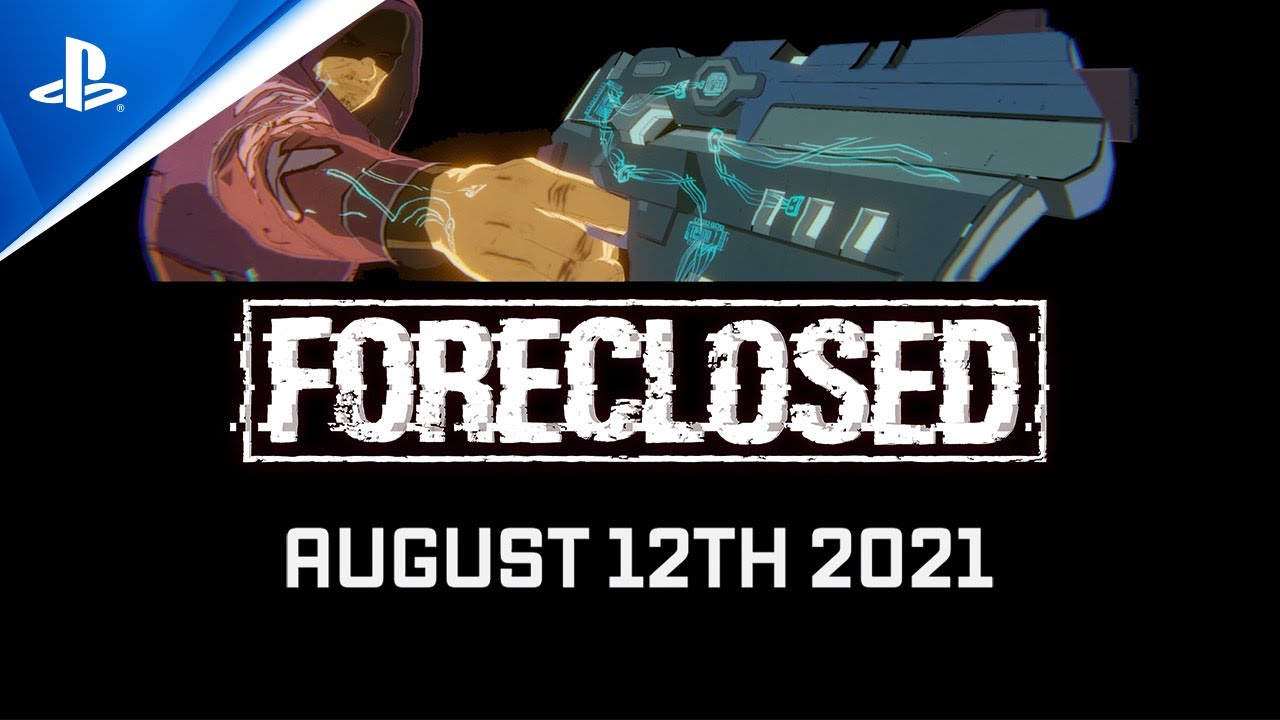 To set the stage, Foreclosed takes place in a dystopian cyberpunk future where your very identity is a commodity. The game stars Evan Kapnos, an ordinary man whose day goes from bad to worse – fast. Kapnos' story comes delivered in a sleek comic book aes thetic to draw you into the narrative.
Haptics and adaptive triggers
The ability to take advantage of next gen technology to enhance the experience was really cool, as it is very much related to the futuristic cyberpunk setting of the game. For example, the symbiotic gun is a multi-functional weapon with various upgrades available. To really give you a feel for the unique properties of the weapon, the DualSense controller's haptics and adaptive triggers provide different feedback and resistances depending on the modifications you have equipped.
Using the symbiotic gun, you will feel the difference from one weapon skill to another thanks to the controller. You will experience the simulated bounce of an explosive bullet, the movement of air from the bullets leaving the gun and more to train in the experience.
Speaker
Evan will receive calls from his only ally in his battle to free his identity from foreclosure. We provide these private communications through the speakerphone of the DualSense controllers to give these dialogues an 'in the world' feel.
DualSense Controller LEDs
A key system at play in Foreclosed is Evan's experimental implants. They allow him to unleash a range of special abilities and connect directly to his weapon allowing for several different weapon power-ups. The risk-reward mechanism here is that the more you use Evan's different abilities, the more his implants start to overheat. If you allow this to happen, Evan is completely vulnerable for a brief period as the implants cool. To help visualize this, the light on the DualSense controller will change to match the heat level of Evan's implants, giving you a constant visual to keep you in the moment during a fight. Are you going to play it safe or push your limits?
It's been so much fun working with the DualSense controller, whether it's creating the futuristic flexibility of the Symbiotic gun or the added audio and visual implementations. We are delighted to put the world of Foreclosed in your hands and invite you deeper into our history.
Stay tuned for more on Foreclosed and we're excited to share this world with you when the game hits PS4 and PS5 on August 12th.