Hi all! There are a lot of new features, content, and amazing things to look forward to in today's update, especially after Square Enix Presents. Clint Barton as Hawkeye has joined our roster of playable characters with his own Operation: Future Imperfect. Its story will lead you to a new biome called Wasteland, where you will encounter many enemies, including a new type of enemy, the Cargo Runner Synthoid, which will drop items when defeated. You'll also face off against a new villain, Maestro, a twisted Hulk from an alternate timeline who has the mind of Bruce and the power of the Hulk.
We've been working hard on replaying the community-requested campaign, and we're excited to finally roll it out! You'll be able to restart and replay the reassembly campaign from the beginning as many times as you want, experiencing Kamala's journey reuniting the Avengers at your leisure. We can't wait to see your new shots in photo mode.
In addition, we are also implementing customizable HARM rooms, so you can customize your superhero training experience with various modifiers such as enemy type, number, difficulty and more!
On top of that, we're giving everyone a free Ms. Marvel outfit: Night Galaxy! And last but not least, the next-gen versions of Marvel's Avengers are here – read the details of the new features and improvements coming to PlayStation 5 below!
PlayStation 5 Features and Improvements
Let's talk about the new features and improvements you can expect when starting Marvel's Avengers on PlayStation 5. Before we begin, we want to remind everyone that players who own the PlayStation 4 version of the game will be able to upgrade to the full version. new generation version at no additional cost! *
Marvel's Avengers takes full advantage of the adaptive triggers and haptic feedback functionality of the DualSense Controller, giving each Avenger a unique feel that is fully customized to their specific playstyle. Each skill and ability that uses adaptive triggers – from prep defensive abilities to ranged weapon fire – has received special attention and functionality to enhance a satisfying combat control experience. Imagine feeling the reverberation of the charge from Iron Man's repulsors, the rebound from the use of his rockets, and the intensity of the focus of his thermal lasers. Or the swift force of Kate Bishop quickly firing a flurry of arrows, supplementing the tension to charge that perfect shot. The entire combat system has been readjusted and customized specifically to take advantage of the DualSense controller.
Marvel's Avengers supports the enhanced 3D audio technology of the PlayStation 5 console that powers its unique spatial audio capabilities. With your compatible headphones, you can hear the fight all around you with the PS5 console's Tempest 3D AudioTech, which simulates sound coming from a variety of different directions and sources. Hear Black Widow's guns shoot behind you and Iron Man detonate his Unibeam as it hovers overhead for realistic surround sound, making Marvel's Avengers an even more immersive superhero experience.
The PS5 will offer fast load times to get you into the action quickly. Go from the War Table straight to your location or mission of choice, whether it's the Zero Substation hidden in the damp and verdant Pacific Northwest or the search for a SHIELD Bunker guarded by AIM in the icy snows of Siberia. AIM won't even have a chance to regroup until you're back at their doorstep. Speaking of grouping, players on PS4 and PS5 will be able to play together through intergenerational matchmaking.
With the power of the PS5 funneling straight to Heroics, destruction, graphics fidelity and frame rate, you won't miss a thing. The action will charge and refresh seamlessly for combat and exploration. Thanks to improvements to ambient occlusion and anisotropic texturing, the world will look and feel a lot more real than the PS4 version. High-resolution textures and translucency add that exciting level of cinematic realism to Heroics, making Thor's blinding torrent of lightning as bright as a god's power would be.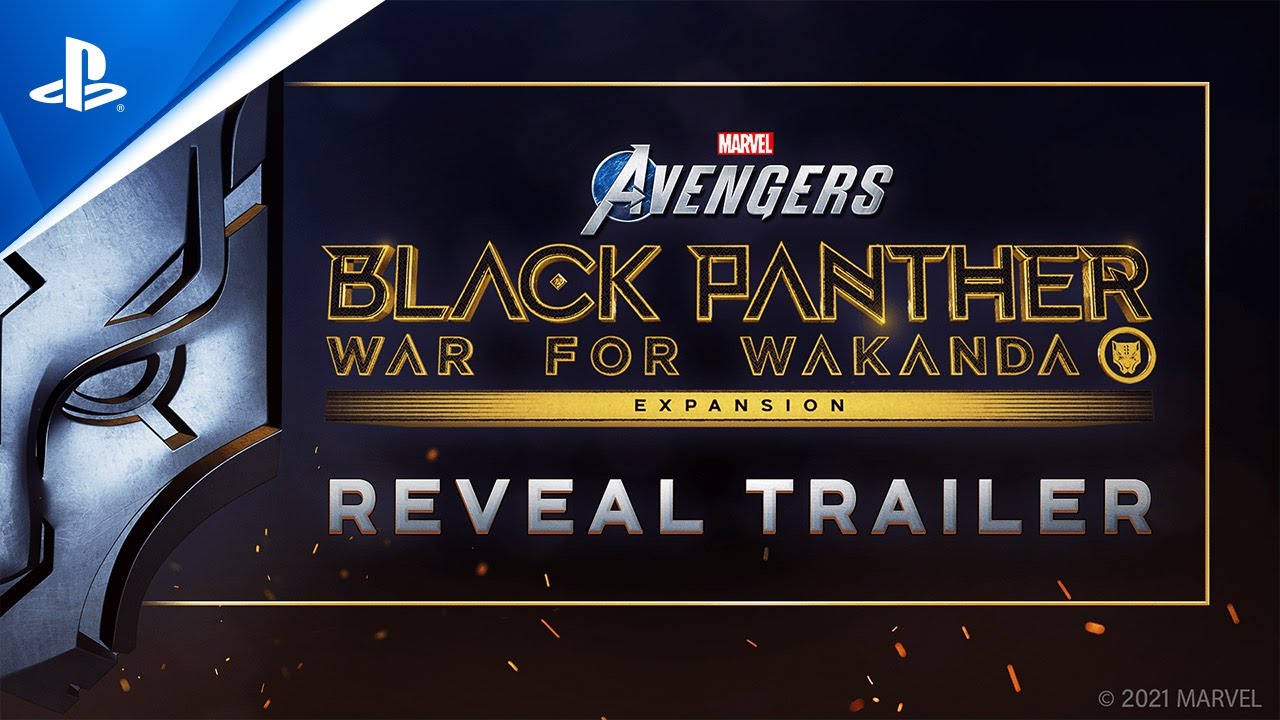 Look to the future
During Square Enix Presents, we revealed a preview of the coming months for Marvel's Avengers, including new villain sectors like Battle Against Monica, Mission Types, Events, and Black Panther and The War for Wakanda.
The entire Crystal Dynamics team looks forward to providing more details in the future and can't wait to show you everything we've been working on.
We're excited to announce PS5 console upgrades for the ultimate Super Hero gaming experience! We look forward to seeing you in the Wasteland of the Imperfect Future with Hawkeye, which are available now. Prepare your arrows!