Spring has finally arrived and Tools Up! is back with a brand new DLC, Tools Up! Garden party. Gather your friends or play it yourself on PlayStation 4, but jump on it because these gardens need your help!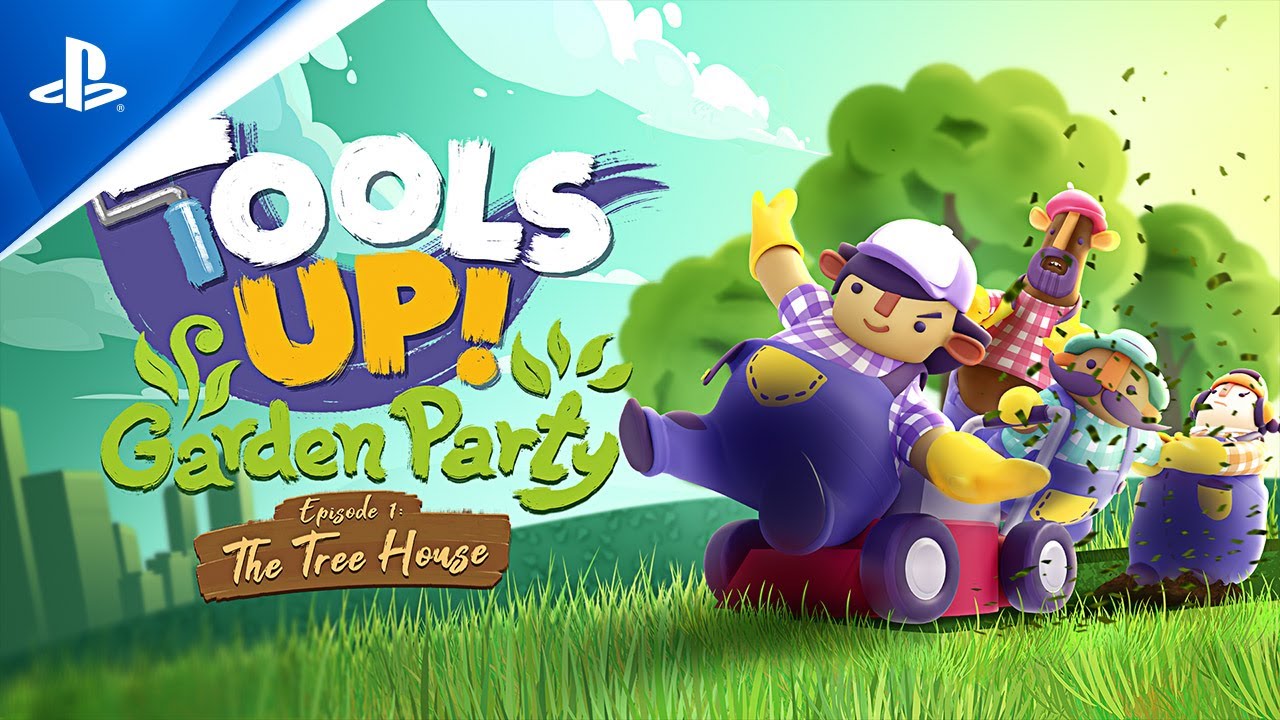 The DLC consists of three separately released episodes, each with 15 unique levels, new tools and mechanics, as well as a tough opponent. While Episodes 2 and 3 are coming soon, Episode 1: The Tree House is ready to play now.
What awaits you in episode 1?
What is one of the most important things in a garden? Beautiful and lush green grass of course! It's so nice to lay on it and watch the blue sky, right? Tools Up! Co. loves it too, but there's a lot of work to be done before anyone can rest.
In Tools Up! Garden Party, you are going to grow grass from seeds. For the best results, you will need to pull out any old grass first and prepare the soil well for planting. And of course, you will also need to water your plants.
Did you get a lot of rain? Because it looks like your lawn is completely out of control! It's okay, just start the lawn mower and cut the grass. Wait – we haven't said much, but you know you shouldn't run over your friends, do you? Right?
If you find that a lawn mower is too difficult a tool, go back to basics and use scissors or even your hands. Experiment to discover all the ways that different tasks can be performed.
Not only Tools Up! Garden Party introduces many new mechanics and tools to the game. Now, certain tasks can be accomplished in several ways. Everything goes when you are in the wild nature of the great outdoors! In addition to all of your gardening chores, you'll need to solve the treehouse mystery before you can call the job done. Go through all three episodes and uncover the truth hidden in the treetops on PS4.