In the Play Store we can download many apps for Android designed to relax us or reduce our stress levels. These apps usually consist of relaxing sounds or exercises, but options like Thisissand are touted as an ideal option for those looking for something a little different.
Thisissand is an application which seeks to help Android users relax, but also encourages creativity. Through images made with sand, you can relax, but by creating your own, you will set your creativity in motion.
Create images with sand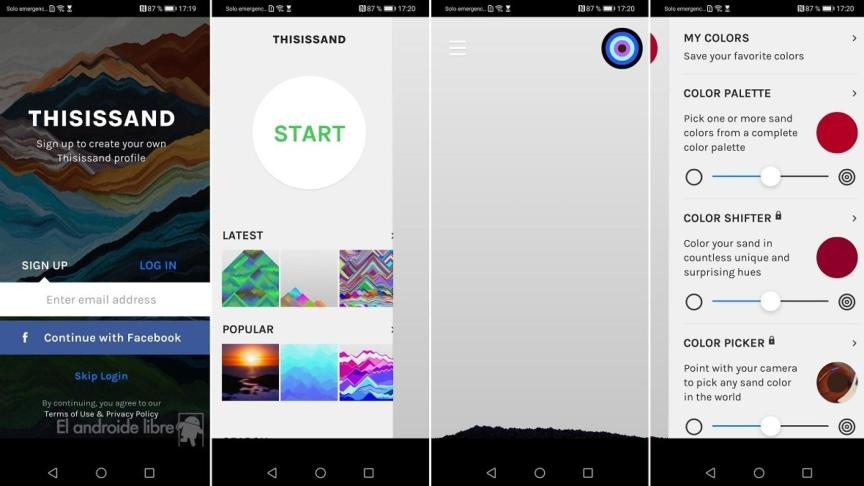 The purpose of Thisissand is quite simple, create your own images or compositions using sand. This is something that helps you relax in many cases, being a process that does not require you to think, besides, there is a sound of sand moving while creating each image, which a lot. users like.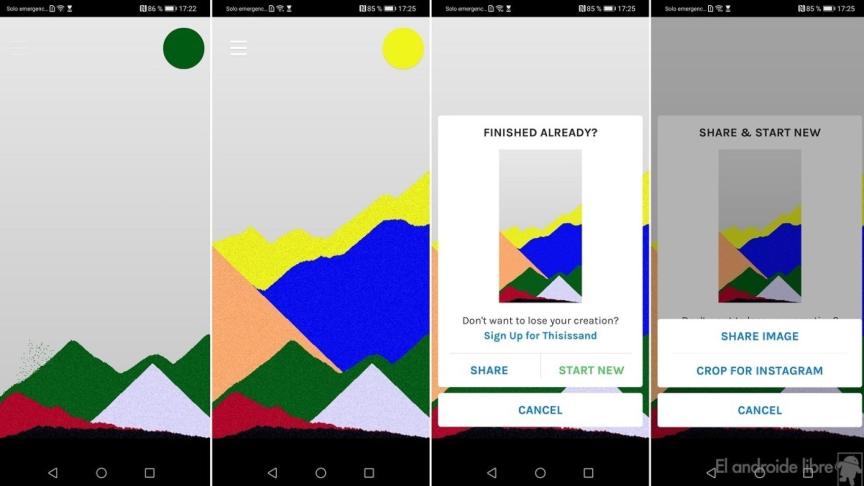 The creation of these compositions is something that also encourages creativity users. You can create any type of composition, changing the colors whenever you want and moving the sand as you like to get the shape you want. The possibilities in this regard are endless.
It also allows you share creations that you did both inside and outside the app. Registered users can share their designs for others to view for inspiration. As well as being able to send them in messaging apps or even upload them to your Instagram account if you want.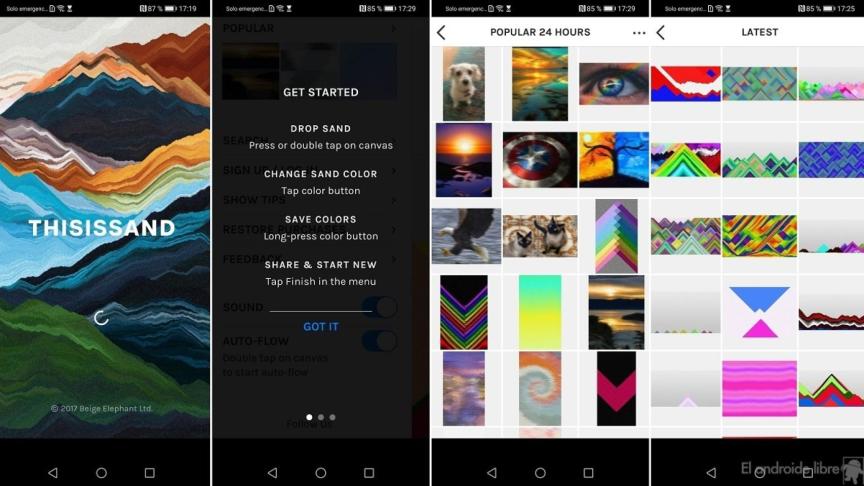 Controls in the app are simple, being easy to be able to move the sand as you wish in these creations. It's also easy to change the color or share the image you created, so you won't have any issues while using it on your Android phone. A good app that combines creativity and relaxation in equal measure.
How to download Thisissand on Android
Thisissand is an application that we can download for free on our Android phone, available in the Google Play Store at this link. Inside the app you will find purchases that unlock a series of additional functions for use in your images. These purchases vary from 0.89 to 1.79 dollars in price, optional at any time.
.