Samsung is one of the most important brands In Europe. The company sets itself apart by offering users a host of tools with which they can better use their phone, from sharing files privately to personalizing the sound of the device. When you wait for the release of an update for your Galaxy smartphone, you do not need to wait for the said OTA to arrive.
Users with a Samsung phone they can use Odin, to "force" the installation of said update on the phone, although this requires downloading the firmware first. To facilitate this process, a service is now started with which you can download this firmware to your phone.
Download firmware directly from Samsung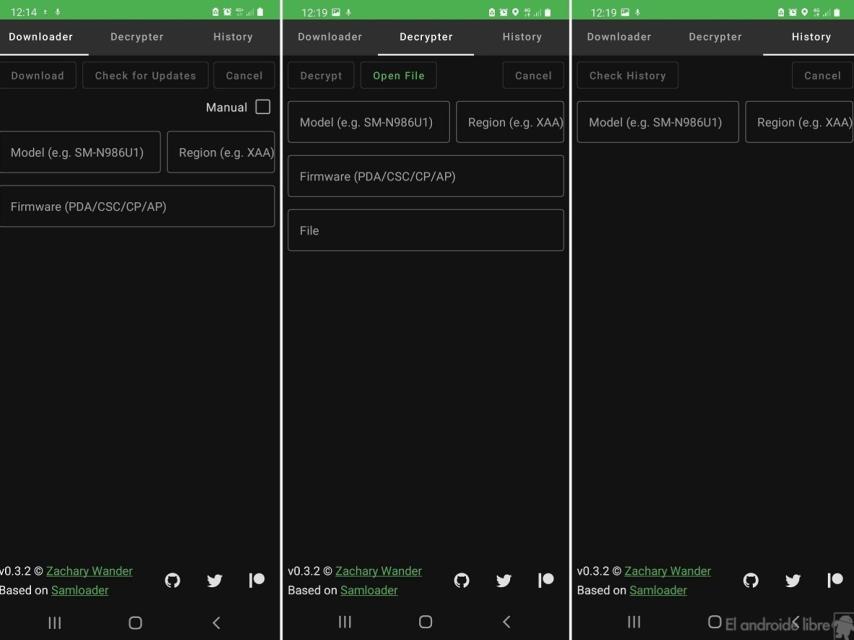 Samsung Firmware Downloader is the name of this new tool that the brand makes available to users. It is a cross-platform application that will allow users download firmware to any device Of the brand. The great advantage in this case is that said firmware comes directly from the firm, there is no intermediary in this case. This offers a number of advantages, being safer and also faster.
This app is released for devices Android, Windows, Mac and Linux
. Everyone will be able to download this firmware, so if you wish, you will be able to download it to your Galaxy mobile directly from the mobile. So you won't have to wait for a specific update to arrive via OTA, but you can download it directly.
When using the app, you will need to enter two pieces of information: the model name and CSC code of your Galaxy phone, which is the code that indicates the region. Samsung Firmware Downloader will then locate said firmware (if there is something available) and to download it you will have to click on Download, on the button that indicates it. If you know the exact firmware, you can use manual mode and enter the name you are looking for and the results will be displayed.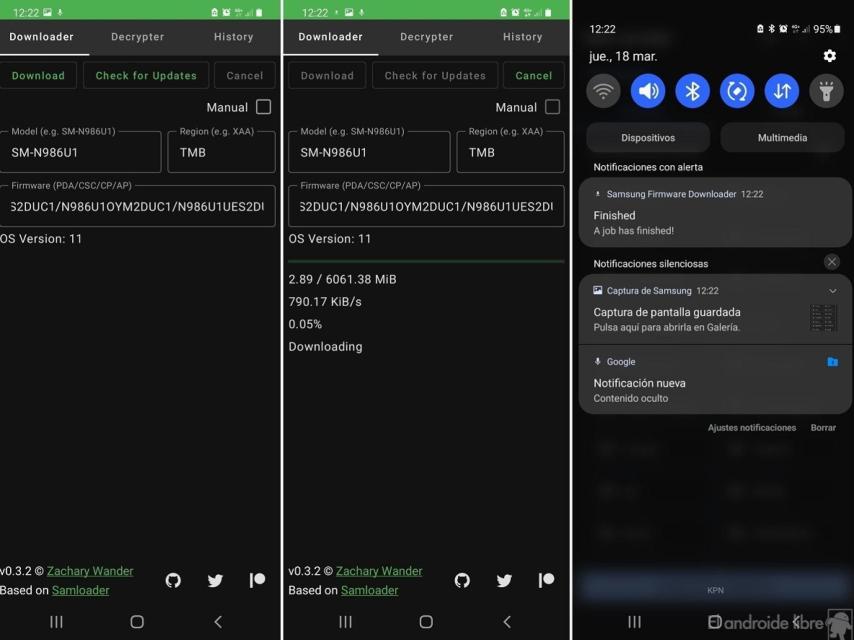 The simple interface of Samsung Firmware Downlowader allows comfortable use. Finding the firmware you want to download is easy, and controlling downloads also works well. The time remaining to complete the download is displayed and it is allowed to stop it, to continue later, if necessary. Once the firmware is downloaded, it will be decrypted automatically. Then you'll need an app like Odin to flash it, for example.
This application is presented as a useful tool for users with a Galaxy device, that they will not have to wait to receive an OTA, being able to download the firmware in a simple and safe way, which comes directly from the brand. If you want to download this tool, you can do so from Github, where you have all of its versions, depending on the device you want to install it on.
.