The arrival of Google's Chromecast several years ago (and even more so that of the recent Chromecast with Google TV) was an interesting advance in the way people consume television: it is not just for reproduce the mobile screen on our television, but also to turn it into a Smart TV. However, although it is the best known, it is not the only device with this function on the market.
Currently, you can find many proposals from other brands that perform these functions. Among the existing options, you have, on the one hand, the dongles that you click on the TV via HDMI, as with the Chromecast, and on the other hand, these devices called decoders, in which you can install different applications. Here we collect five of these alternatives.
Xiaomi Mi TV Box S
One of the more interesting alternatives to the Chromecast is the Xiaomi Mi TV Box S, which allows us turn television into a Smart TV, in addition to playing audio and video files from our mobile device on TV.
Xiaomi Mi TV Box S has internal memory and processor, Dolby and DTS sound for surround sound and allows you to play 4K HDR videos. In its remote control it incorporates a dedicated button for direct access to Netflix, in addition to accepting voice commands thanks to Google Assistant. It is also possible to connect a Bluetooth controller to play your favorite video games.
Xiaomi MI TV BOX S – Reproductor streaming in 4K Ultra HD, Bluetooth, Wi-Fi, Google Assistant with Chromecast, Negro
Amazon Fire TV Stick and Fire TV Stick Lite
While you also have the Fire TV Stick 4K (optimized for this resolution), we're going to stick with the Fire TV Stick and Fire TV Stick Lite, which are newer. The main difference between the two is that Lite model does not allow to control TV with your controller (only the operating system).
Otherwise, both devices offers Full HD 1080p 60fps resolution and they are compatible with HDR10, HDR10 + and HLG. They also have a quad-core processor, 1 GB of RAM and 8 GB of internal storage, as well as integration with Alexa, Amazon's voice assistant. They connect directly to the TV's HDMI port.
New Fire TV Stick with Alexa Voice Command (includes TV controls) HD Streaming, 2020 model
Introducing the Fire TV Stick Lite with Alexa Voice Remote | Lite (without TV controls) HD Streaming, 2020 model
Nvidia Shield TV and Shield TV Pro
The latest edition of Nvidia's Android TV device comes in two variations: Shield TV and Shield TV Pro. Both models are equipped with the Tegra X1 + processor, Dolby Atmos and Dolby Vision technologies, and advanced artificial intelligence image scaling, which lets you enjoy 4K playback from 1080p and 720p content. They also integrate a Gigabit Ethernet and dual-band WiFi input, as well as Bluetooth 5.0.
The Nvidia Shield TV, which has a new tubular design, adds a micro SD slot to all of this to boost its 8GB of storage, while the Nvidia Shield TV Pro has two USB 3.0 ports and 16 GB of capacity. Both come with a remote control and are compatible with Amazon Alexa and Google Assistant.
NVIDIA – Multimedia player, 2 GB, Bluetooth, Wi-Fi
Nvidia SHIELD TV Pro, Processor with remote control, Chrome, Black
Xiaomi Mi TV Stick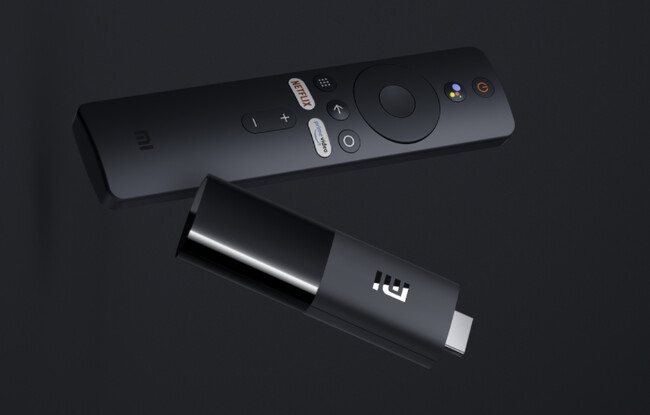 Another Xiaomi alternative in dongle format is the Mi TV Stick, a small and inexpensive device with Android TV which connects to the TV via HDMI. At the hardware level, there is 1 GB of RAM and 8 GB of internal storage to install both applications and games.
Your remote has dedicated buttons for Netflix and Prime Video, as well as integration with the Google Assistant, so that we can remotely control it to play content. Of course, playback is limited to 1080p (Full HD) up to 60 fps.
Xiaomi Mi TV Stick Full HD, HDR HDMI Quad-Core DDR4, Bluetooth, WiFi Dolby DTS HD Decodificación, Dual Asistente de Google, Netflix, Android TV 9.0 [Versión Global]
Amazon Fire TV Cube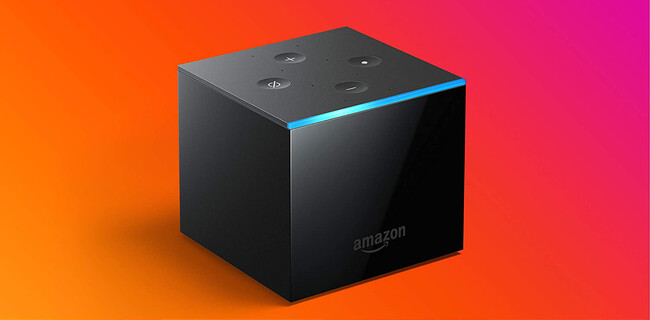 Besides the sticks, Amazon also offers us Fire TV Cube, a cube-shaped device and a powerful built-in processor that allows us access 4K Ultra HD content. In addition, it supports Dolby Vision, HDR and HDR10 +, and of course offers voice control via Alexa.
Inside we have a six-core processor with 2GB of RAM and 16GB of storage, while when it comes to connectivity we have WiFi 5, Bluetooth 5.0 and an Ethernet adapter included. In addition to the TV, it allows you to control soundbars, compatible AV receivers and change the input signal with your voice.
Introducing Fire TV Cube | Streaming media player with voice control via Alexa and 4K Ultra HD