Google Chrome is the browser par excellence among Android users in Europe. It is a browser that has a large number of functions, in addition to adding new ones, such as its security controls. Some of the browser's functions can be found in its Experimental functions menu, but there are others that are hidden.
These hidden functi ons are found in the developer options of Google Chrome
. In this menu of the popular Android browser we can have access to additional options. To have access to these developer options, we need to activate them, a very simple process.
Activate the developer menu of Google Chrome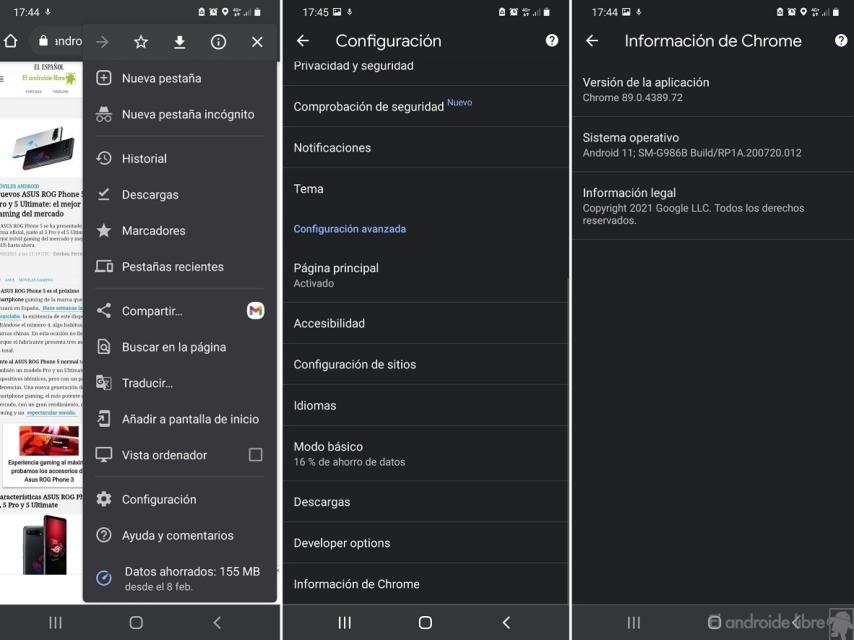 The way to activate the developer menu in the browser is practically the same as we need to follow for activate the development menu on an Android phone. This is a process that most of you have surely done in the past, so you will have no problem doing it in the Google browser. The steps to follow in this case are:
Open Google Chrome on Android.
Click on the three vertical dots at the top right.
Go to Settings.
Scroll down to the "Chrome Info" section.
Navigate to the app version.
Touch this option seven times.
Wait for the Developer Options section to appear on the screen.
Explore these options.
In these developer options in Google Chrome we will see that you will find the option called Tracing. This feature allows you to keep track of all the actions that the browser takes in the background. Thanks to this, we will be able to detect possible errors in a web page, which can be extremely useful for many users.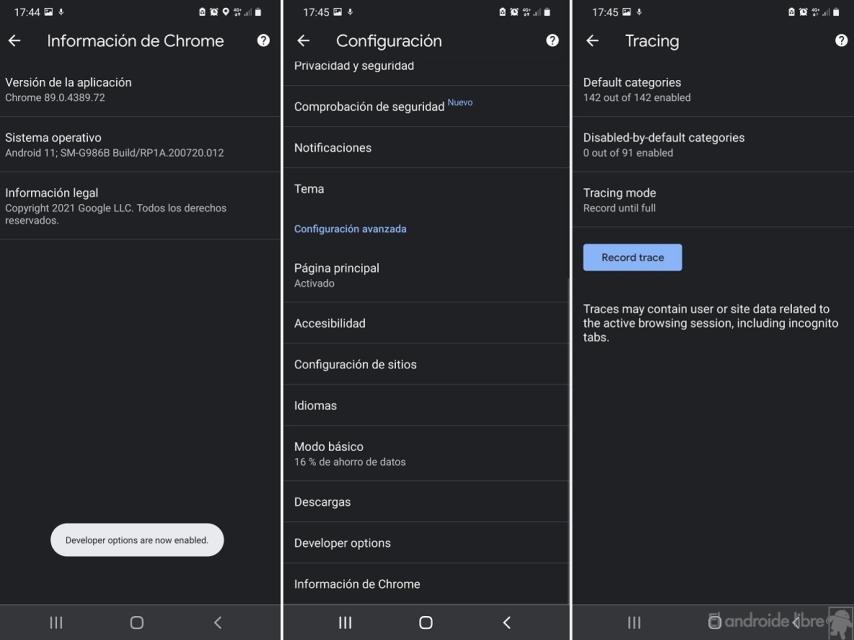 The way to use it is to start a new track, Record Trace in English. When it is finished, we will see that a file is generated, which is the one that we can analyze on the computer, to see if there are any errors. If you were curious about these browser developer options, the way to do it is simple, so you can enable them anytime in the browser. This process can be performed in any of its versions.
.