A user interface is the interface of Samsung mobiles launched in Europe. This layer of customization is known for its many customization and productivity options, which allow users to tailor the phone to their needs in the best possible way. One of the functions present in this interface is the simple mode, which probably sounds familiar to many of you.
Different layers of customization in Android, such as EMUI, have some kind of simple fashion. This mode is responsible for simplifying the One UI interface, thus making the use of your Samsung Galaxy mobile even easier. The process to activate this mode is really quick.
This is how Simple Mode is activated in Samsung's One UI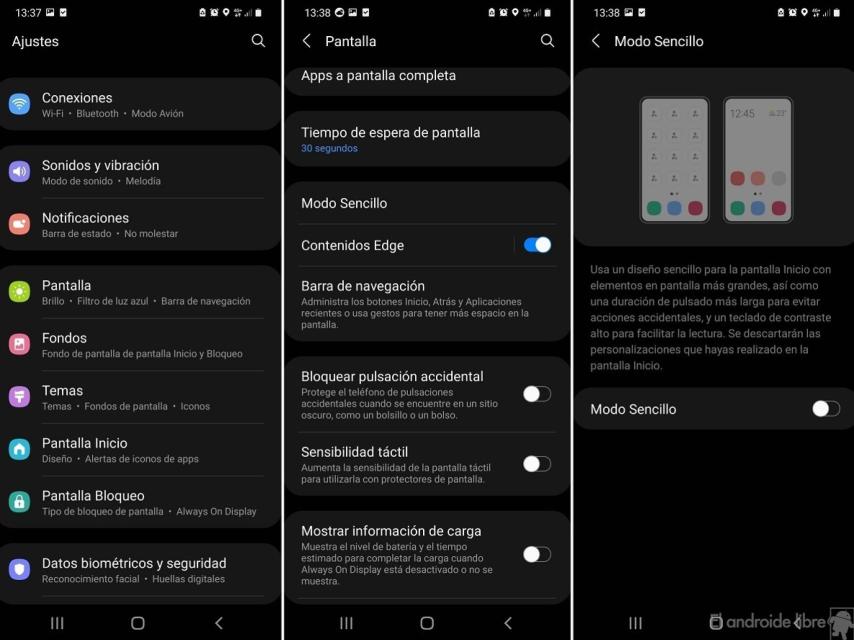 The easy way activates a more minimalist interface on the phone, with fewer elements on the screen. This is an option that can make your Samsung mobile easier to use, as there are less items to distract you. Not only can this be a good option for more efficient use, but it also helps the elderly or people with vision problems to use their mobile with One UI in the best possible way. If you want to activate it on your phone, here are the steps:
Open settings.
Enter the Screen section.
Switch to simple mode.
Click the switch on this page to activate it.
When you have activated this mode on your Samsung mobile, you will see that the interface changes considerably. Icons and texts become larger, making it easier to read and find an app easier. In addition, the keyboard contrast is increased (you can choose the color in the simple mode section) and it also gives the phone more time to recognize long presses.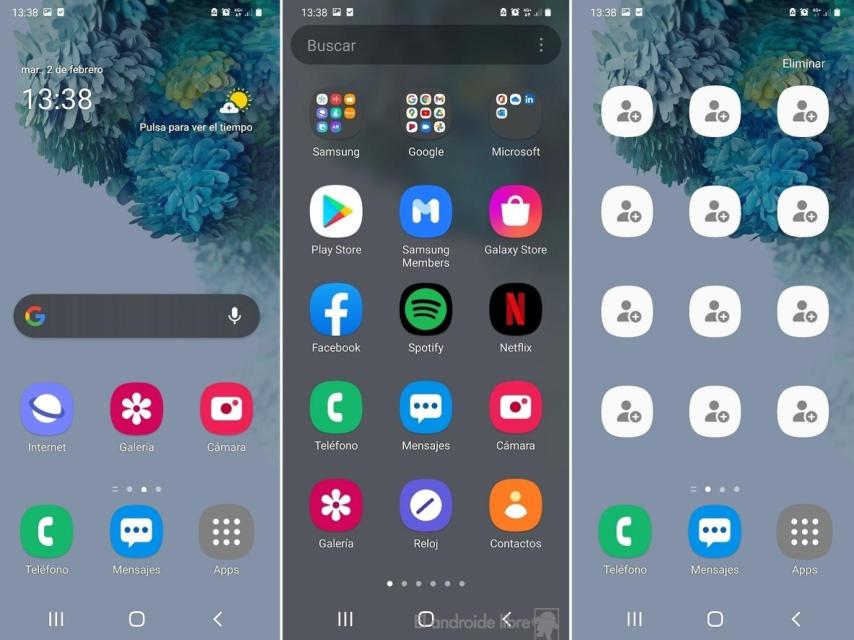 On the left side of the screen, when swiping to the left, the possibility of adding a series of contacts is also introduced, to be able to call directly. You just have to choose the contacts you want to add, so that they are available directly. Using the phone will be much easier for many users with this simple mode. If you want to activate it on your phone, or activate it on someone else's phone, these steps will make it possible.
.