The HomePod goes far beyond a simple speaker. Aside from its impressive sound quality, both for the original HomePod and the HomePod mini, a big part of this device's usefulness lies in Siri. The ability to communicate with our favorite assistant at any time without needing anything more than raising your voice a little is, without a doubt, extremely useful, and yet there is an important detail to be aware of.
Recognition of people, personal requests and the main user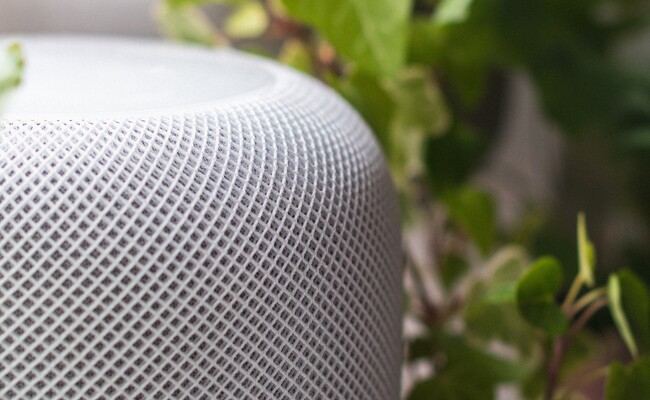 By the nature of HomePod, multiple users access it. It's a much less personal device than an iPhone, let alone an Apple Watch, and yet it gives us access to our personal information. If we configure the speaker in English, it is able to recognize the voices of the members of our house and use the relevant information for each person.
So for example if I ask you to add something to Reminders, she will put it on my list, while if my sister wants to send a message, she will do it from her account, not mine. This capability is currently only available in EnglishAs a result, in Europe and other countries the use of personal requests is less widespread.
When we set up a HomePod, we do it with a specific user, this is the user whose data Siri will use before any personal request. Fortunately, we can change this primary userTherefore, if we have multiple HomePods in different rooms in our house, our interaction with them can improve dramatically.
The importance of the primary user
The HomePod in our office can be set up with our Apple ID, while the HomePod in our son or daughter's room can be set up with yours. Admittedly, this is not the voice recognition available in English, but will greatly improve our interactions. The steps for choosing the primary user of a HomePod are as follows:
We open the app House on our iPhone or iPad.
We maintain the HomePod that we want to modify.
We scroll down to access your options.
We played on Primary user.
We choose a person from our house.
It's simple. Now when we interact with Siri, the assistant will use the selected user's data as the source of information. For him we will want to activate personal requests, something we'll do like that.
We open the app House on the iPhone or iPad of the person who will be using the HomePod in question.
We maintain the HomePod that we want to modify.
We scroll down to access your options.
We played on Personal inquiries.
We activate personal requests.
While waiting for the arrival of voice recognition by Siri in languages ​​other than English, this configuration can greatly facilitate our interactions with the various HomePods in the house. With a little care so that the HomePod that we want to listen to us, with this setup we can use personal requests in a much more comfortable way.