The hunt is bursting with art from all sides and it makes some unmistakable nods to 80s pop culture. A spectacular port from PCs that you can't miss these days on your Android mobile.
And we are talking about a free demo it's going to make our teeth very long when we realize that it's perfectly optimized for cellphones, so it even leaves us amazed with this bestial display visually and technically.
This is what an AMOLED screen is for
When we talk about mobiles like the POCO F3 or the same RedMagic 6R announced yesterday with its AMOLED screens and how beautiful the games are In them we do this using games like Huntdown as an example.
It is currently best to show the virtues and benefits of these screens for drown any colleague that you are still hesitating to grab a mobile with this onscreen technology.
And does Huntdown, a PC masterpiece, is an ode to pixel art so that on every screen, even menu screens, we stay in awe for a few seconds as if we were looking at one of those great painting classics in museums like El Prado.
We might be a bit of a stretch, but the truth is the guys at Coffee Stain Publishing did a huge job that from here we want to applaud.
A spectacular action platformer: Huntdown
Huntdown takes us before a magnanimous experience in which we will be able to choose between three bounty hunters, each with their own fighting style, animations and more.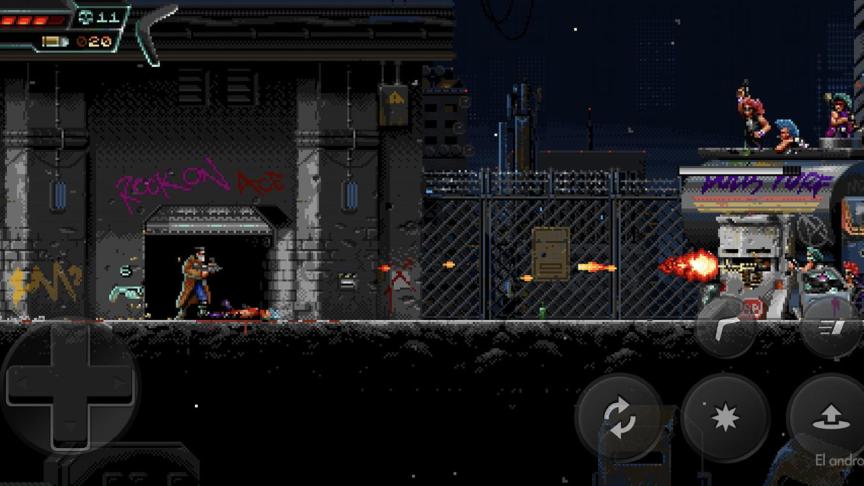 We have to clean a Metropolis in the most Blade Runner style
violence and corruption that plague its nooks, sewers and buildings from the film directed by Ridley Scott and starring Harrison Ford. A very special moment for the 80s thanks also to Rambo at COD: Mobile.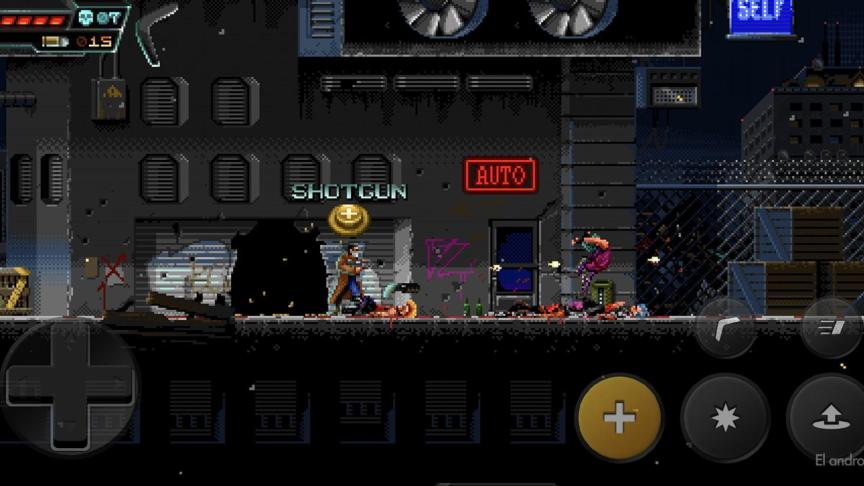 A 2D strategic combat which brings us to the fight of four murderous gangs and a large number of final bosses that we will have to face.
In fact, we can shelter behind fortifications and doors to avoid enemy fire and take advantage of the best time to get rid of them.
20 levels for an ode to the 80s and video games
Anna Conda, John Sawyer and Mow Man are the three bounty hunters who play in this spectacular game for Android which has been on the Google Play Store for a few days as a free demo.
After the first level we will have to go through cashier to get Huntdown. And it is worth it because every step that is taken shows the excellent work done in the visual part as well as in the sound part.
A few days after knowing the list of games that Tencent Games has prepared, with this renewed Metal Gear, Huntdown is the perfect pill to enjoy as children these perfectly defined environments, enemies of cinema and animations and effects in the purest arcade style.
Huntdown is available on free download for the first level from the Google Play Store. Then, you will have to go through the box to deposit your 8.99 dollars for such a masterpiece.
.