IDC yesterday published at the last minute its sales estimate for the smartphone market for the last quarter of 2020. According to record results, the analysis company assures that Apple has sold 90.1 million iPhones in the period. This has placed Apple in the number one position in smartphone sales worldwide, well ahead of Samsung.
Apple leads the smartphone market in its best quarter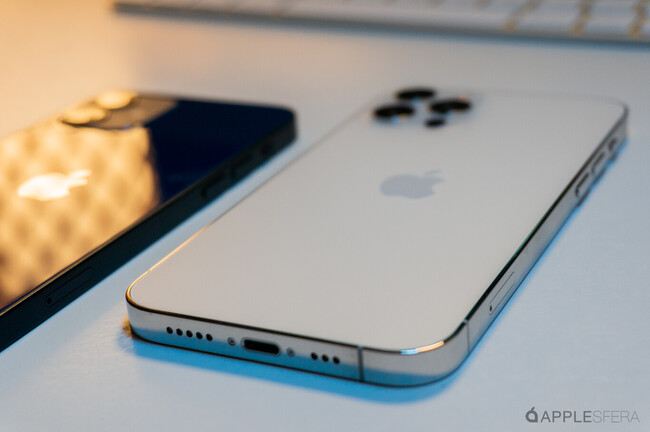 IDC released its press release which reflects the ranking of the top five smartphone manufacturers in the world. Here Apple came first with 90.1 million iPhone units
, which represents a market share of 23.4%. Compared to the previous year, we are facing a growth of 22.2%, which is quite remarkable considering the price of its models.
In a distant second we find Samsung. The Koreans sold 73.9 million units for a 19.1% market share and modest year-over-year growth of 6.2%. In the distance Xiaomi, OPPO and Huawei They complete the ranking with between 32 and 43 million units each.
IDC's estimate is from a study following its own methodology, so its numbers don't necessarily have to accurately reflect reality
In Apple's case, the last quarter of the year (first of its fiscal year) is still the most powerful. Apple makes the Christmas campaign coincide with the launch of new models for to play
with
accumulation of demand
which occurs before the arrival of a new generation. Some of it is usually postponed to the next quarter, due to the usual initial stock issues.
A surprising recovery in the Chinese supply chain
This year, Apple delayed the launch of the iPhone 12 due to the global pandemic. An event that not only affected the supply chain by postponing new products, but also demand. Many people have decided during the year postpone purchasing decisions that involve a significant expense
in their budgets, also affecting the demand for smartphones.
In its analysis, IDC also mentions the expansion of 5G as a catalyst for the growth of the overall market. Moment that coincides with Apple's first iPhone 5G. All these elements played in favor of a record quarter after the challenge of the pandemic.
This "rebound" is also partly due to the Asian supply chain. From IDC, they are surprised by this fact, where in the end there was a smaller annual decline than expected. Here yes that Samsung finished firstfollowed at a distance by Apple. And Huawei very close to those of Cupertino.
Huawei saw a notable drop in sales due to the blockade by the previous Trump administration. A point that we do not yet know how it will play out under President Biden, but which will certainly not be immediate.