Instagram adds a new field to your profile so that you can enter the desired pronouns. Until this new update, you could only add the pronoun in the bio or forcibly put it in the username.
The Instagram social network continues to add news as happened last week with this new inclusive sticker to convert to text what is said in the audio of the video that we pass on to Stories.
Add your pronoun to your Instagram profile
For now this new feature is being rolled out in some countries as is always normal. From his Twitter account, he warns that he will expand to more countries so that no user is left without such a possibility, although he has not indicated if this will be done at all.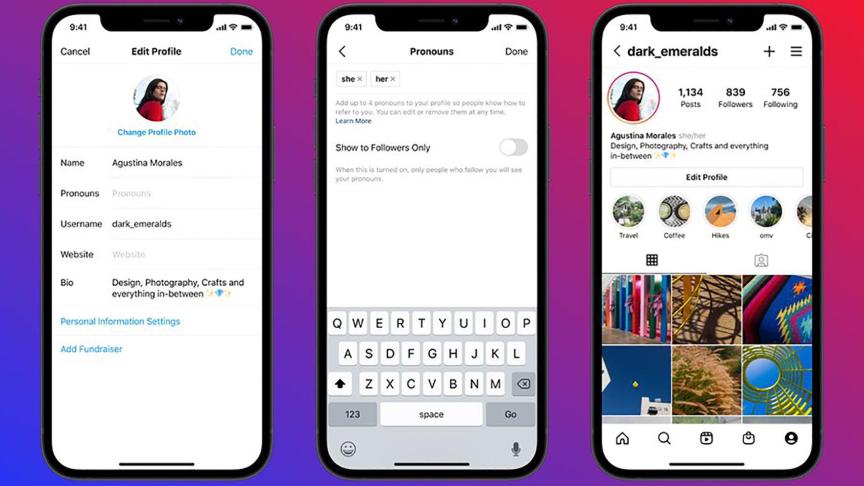 To add a pronoun, up to four if you wish, you have to go to Edit profile> Pronouns. As we said, you can choose up to four entries in this new field that the social network has entered.
Once the profile is saved the pronoun will appear next to the profile name as can be seen perfectly in the images shared by Instagram itself.
It should be noted that only pronouns can be added
, so that the new field cannot be used to enter other information. It is limited to inclusive pronouns with a larger list if we compare it to that of Facebook, which is quite limited.
One of the tweaks related to this new field of pronouns on Instagram is the possibility that can only be seen by subscribers of our account. The social network maintains that this new information will be active by default for those under 18.
Other novelty dedicated to improving the profiles of millions of users who use Instagram on a daily basis around the world.
.