OnePlus is currently designing what will be its next mid-range mobile, the successor to the OnePlus North. This terminal was a bestseller in Europe and other countries, and managed to sell in Stock on several occasions.
That's why fans of the brand are eagerly awaiting its successor, aware of rumors and leaks.
Now, it's OnePlus itself that has released what will be the official name of the new North.
The OnePlus Nord 2 appears on the OnePlus website
The company's English subsidiary has launched a promotion with Stadia, the Diffusion Google games, and in the questions and answers section, indicate which models are compatible with this offer.
As can be seen in the image, among them appears the OnePlus Nord 2, a mobile that has not yet been announced.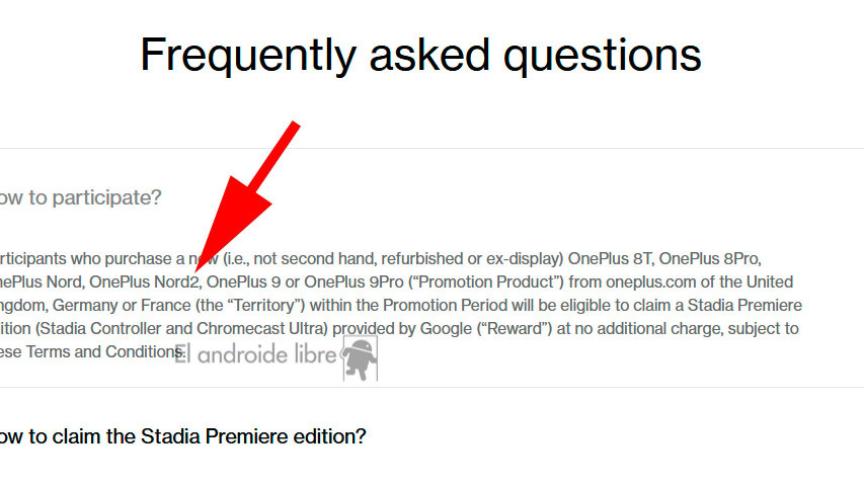 However, this reference has been removed and if you visit the web now, the text with the new template does not appear. It's actually almost a confirmation that this model is real and will be launching soon since its availability will overlap with the promotion now in effect, and will last until September 30.
In fact, OnePlus itself in India has launched the campaign to promote a new model, maybe this one.
What do we expect from this mobile
While no leak has yet been seen that shows us its finish or features, there are rumors that this model will use the MediaTek Dimensity 1200 as a processor, a chipset top of the line.
Another key aspect will be the price, which is expected to be similar to last year's North. This was one of the keys to being able to compete with brands like Xiaomi, which are gradually increasing the average price of their mobiles.
.