RedMagic, the "gaming" line from manufacturer Nubia, has also been part of the accessory train for some time and, of course, has its own fully wireless headphones, commonly referred to as "true wireless". These are the RedMagic Cyberpods and they were presented last November.
With a really striking design and similar to that offered by the brand on its own cellphones, the RedMagic smartphones, the Cyberpods earphones were announced for sale in Europe for 49.90 dollars from November 20 but were delayed. . Of course, the wait is over. They can be purchased on December 5
on the RedMagic site.
49.90 dollars for some Cyberpods placed at home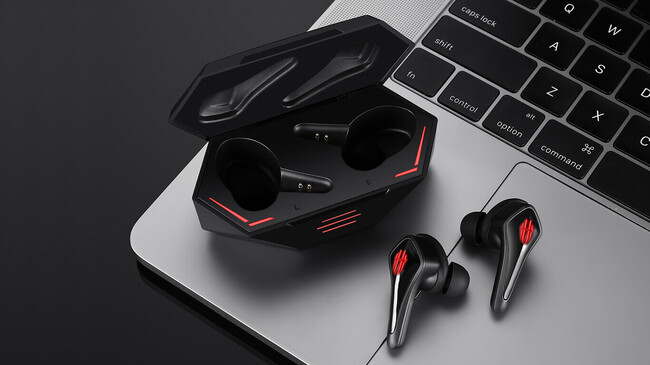 The Cyberpods stand out not only for their design, with a characteristic rod shape camouflaged by the external plastic structure, but also for their low latency. Nubia promises 39 milliseconds if we use a RedMagic to sync them, and for the sound we have 8 mm drivers
on each of the headphones.
We're talking about headphones 5 grams of weight each, certified against water with IPX5 and compatible with Bluetooth 5.0 devices. Its internal battery gives us an autonomy of 4 hours which can be extended up to 20 hours thanks to four additional recharges provided by the storage and transport case.
As we said before, the RedMagic Cyberpods were announced for November 20 but finally went on sale on December 5. The sale price is maintained, 49.90 dollars, and can be purchased in Europe and other countries directly from the brand's website.