With the QR code and custom design in Animal Crossing: New Horizons, you can easily add fresh clothes, interesting flags, and even special fabrics and floors to the island house. Although there are many wardrobes full of clothes in the game, there is no better way to reflect your villagers' clothes than custom-designed clothes.
Fortunately, Animal Crossing: QR Code of New Horizons Let you download the best works from all over the world through the magic of black and white squares. Or, you can use your creativity and personalize your design based on your own personalized design.
And the QR code After making friends with Able Sisters and opening their store, you can enter the alphanumeric code Share and download new custom designs.
But first, to start using QR codes, you will need a smart device that can access the Apple App Store or Google Play store. This can be a smartphone or a tablet.
In addition, to obtain NookLink and scan the QR code of animals crossing new horizons on Nintendo Switch, you need to pay to use the Nintendo Switch Online service. The annual fee for a single account is GBP 18, EUR 20 or USD 20 – the fee for 8 family passes is GBP 31.49, EUR 35 or USD 35.
It can be purchased from the official Nintendo website. Yes, this is not ideal, but Tom Nook's fabulous Hawaiian shirt did not make money for himself.
Animal Crossing: QR Code of New Horizons-How to download NookLink
Don't just search "NookLink"In the app store of your choice. To download and scan Animal Crossing: New Horizons QR code, you need to download the" Nintendo Switch Online "app first.
Its pictures are two Joy-Con's Nintendo Switch logos, with "Online" below.
After downloading the app to your device, you need to log in with a Nintendo account that is connected to the console to play the animal crossing game.
Now, when you open the app, you should treat "Animal Crossing: New Horizons" as "a game-specific service."
Next, you need to prepare Animal Crossing on the Switch console. Open "Animal Crossing: New Horizons" on your Switch and press "-" (minus sign) on the title screen.
This will open the settings menu where you can enable NookLink through NookLink settings.
After linking the smart device and the console, you can now transfer items generated by Animal Crossing: New Horizons QR code between the two.
Entering the "New Horizons" game, you will be able to use the "Custom Design" application on Nookphone. To unlock the Pro part of the app (so that you can place the design on clothes other than the tank top), you need to visit "Nook Stop at the Resident Service" and unlock it with 800 Nook Miles.
Animal hybridization: custom design of new horizons-how to open Able Sisters & # 39; Shop
After spending a few days on the "Road to Animals: New Horizons" island, once you can access the Able Sisters store, you can upload your own custom designs. They will provide you with the creator code and access the online section where you can generate code for your design.
QR codes are applicable to patterns generated by earlier versions of Animal Crossing Games. If you do A new design in "Animal Crossing: New Horizons", you will receive an alphanumeric code that can be entered in the Able Sisters store Get a project.
To open Able Sisters' shop, you first need to talk to Mable when he visits your city square where you sell clothing. After spending a lot of time designing existing designs, after several visits, she will find the opportunity to open a complete tailor shop.
After opening the Able Sisters store, remember to talk to Sable and Mable every day. She will be very harsh at fir st, and will eventually tell you more about her backstory and provide you with her own personalized design.
How to use animal traversal: New Vision Custom Design Pavilion
A few days after choosing a location for the store, it will open. Inside, go to the back wall of the store and you will find a computer kiosk.
Interact with the kiosk and you will be able to connect to the Internet. By subscribing to Nintendo Online, you will be able to search for custom designs using the creator code or project code, and share your own designs.
Where to find the best animal crossing: New Horizons custom design and QR code
As for where you can find cool QR and code projects, the best place is Animal Crossing: an online community of New Horizons players.
These include ACQR subreddit (link), and search ""Animal Crossing QR Code" on Twitter (link).
Or you can Create your own QR code By uploading jpeg to ACToolKit (link).
In these places, you will find fabrics, tops, dresses, shorts, hats and prints, all of which are conceivable.
There are cute, stylish clothing designs, role-playing of your favorite characters, but the most important thing is: memes. Memes see what you see.
Here are some of our favorites we have seen so far.
For flat printing, you only need a QR code. However, if you extend the design to 3D objects such as T-shirts, then you will need 4 QR codes to capture each side. Otherwise, just enter the code at Able Sister to create a new pattern.
Breath of the Linked Wilderness Vest:
Uploaded by u / Zilto1d
Paved cobblestone paving:
Uploaded by quadpresso, uploaded by spookykitty666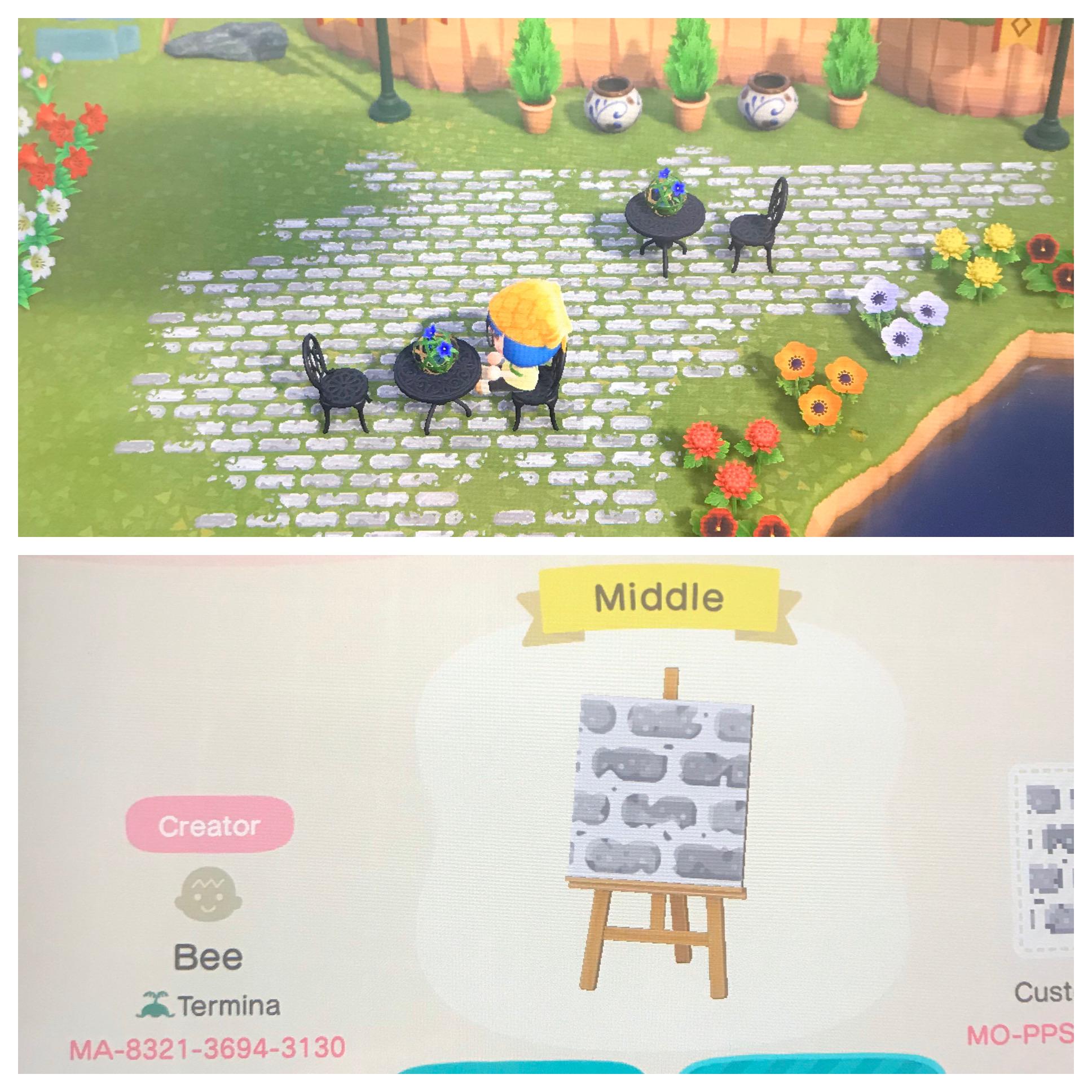 Baby Yoda:
This season of Mandolorian may be over, but we all still like Baby Yoda.
This is Mrs. Leota, the ghost of a hitchhiker and the yoda QR code of a baby, which I made for your walls and things#AnimalCrossingNewHorizons #ACNH #animalcrossingqrcodes #AnimalCrossingDesigns #Protect the animals pic.twitter.com/U12WkJ3kNY

-Mung bean 🌱 (@ashhpotato) March 23, 2020
Destiny jacket:
of #fate Theme-themed ANHH bomber! #Protect the animals #ACNH #NintendoSwitch pic.twitter.com/u0oqAZHm1e

-Spicy noodle ration (@cupnoodleration) March 22, 2020
North Face Jacket:
Uploaded by goobyofpls
A cute leopard sweater:
Uploaded by u / catgirrl
Top Totoro Hoodie:
Uploaded by u / milkytf94
Ash hat and coat in Pokemon anime:
Uploaded by Poiosaurio
Team Aqua clothing by Pokemon Ruby and Sapphire:
The animal I made on the new leaf not long ago passed through the QR code, which is a light custom design of the Aqua theme of the Pokémon team #AnimalCrossingNewHorizons pic.twitter.com/iAh74kQ14v

-iko 子 (@RikoHitsuya) March 22, 2020
Adidas sportswear:
Uploaded by Hotbunsinyourarea (code link here)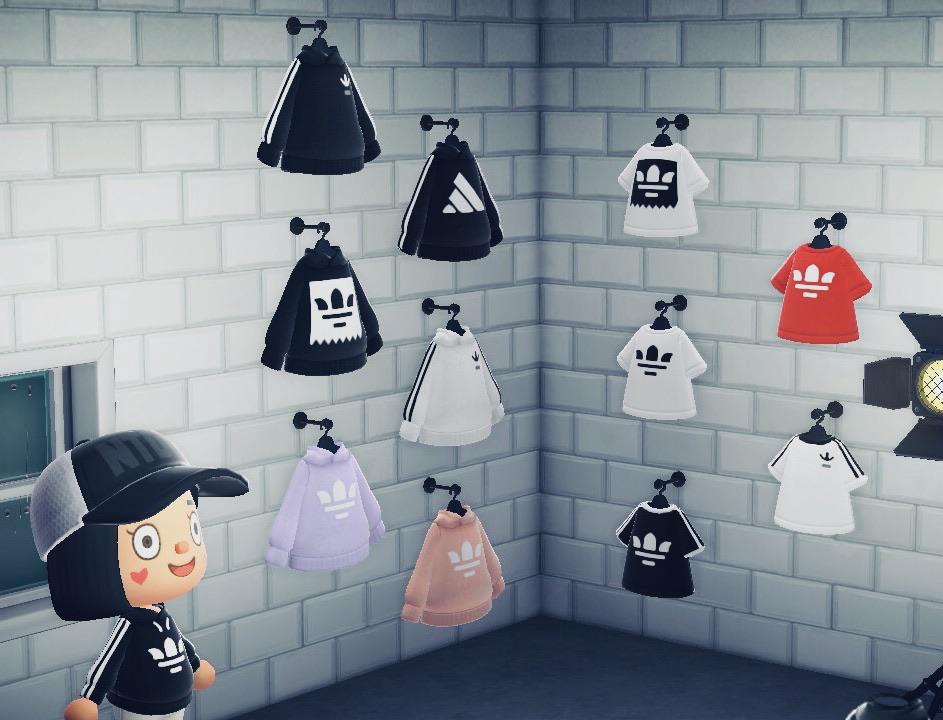 "Dr. Mystery" equipment in the era of Matt Smith
Share share #QRCodes – #Save the day #DrWho #EleventhDoctor#Protect the animals #ACNH #AnimalCrossingNewHorizons #ACNHQR #AnimalCrossingQR #animalcrossingqrcodes pic.twitter.com/nc9GNQrZeA

— Graeme – Fossil Arcade (@FossilArcade) March 22, 2020
Naruto headband:
Uploaded by Mouse-flavored
For more designs, please watch NerdAttack's video! There are 500 animals floating through the QR code, including Assassin's Creed, characters, wonders and DC superheroes, so you can fill your island with your content!
If you wish to display products that can be downloaded via Able Sisters code instead of QR code, please watch the following alternative video:
Finally, here are some thick objects, some "outside". Do n't bother to download some of them!
For more information, check out the full page of our Animal Crossing: New Horizons Guide.