There is less and less left for the players of TeamFight Tactics can face new challenges with the arrival of the Set 5 of the game, which will respond to the name of Final Judgment and will present a battle between good and evil, which in turn will be represented in the champions, the classes, the objects, the scenes and much more.
While its release is scheduled for late April along with patch 11.9 of TFT, those who do not want to wait until then and have access to the PBE
(test server) will have the opportunity to experience first hand everything that is coming
starting tomorrow
.
Taking advantage of the occasion, Riot Games has provided more details of the news that we will find. So we know that a mysterious Black Mist is spreading throughout Runeterra, corrupting everyone it catches and tipping the balance between order and chaosHence, both sides face off in the ultimate battle in which players will be encouraged to choose one or the other.
In addition to corrupting certain characters, the Black Mist has also affected items, so that now it will be possible to get shadow objects. These come to be improved versions of the originals and with a price to pay. Along with this, shadow components will be enabled in the armory, a temporary store that you can enter to choose between two and four in each game and that will work in the same way as with the champion carousels.
Precisely, about the characters, there will be numerous new classes to choose, each with its own characteristics. For example, there will be the knights, battleships, reborn, heralds of chaos, warriors of order, infernal and much more. In turn, there will be more champions with three attributes compared to the previous set so that now the teams are more different and there is greater flexibility if the game takes too long.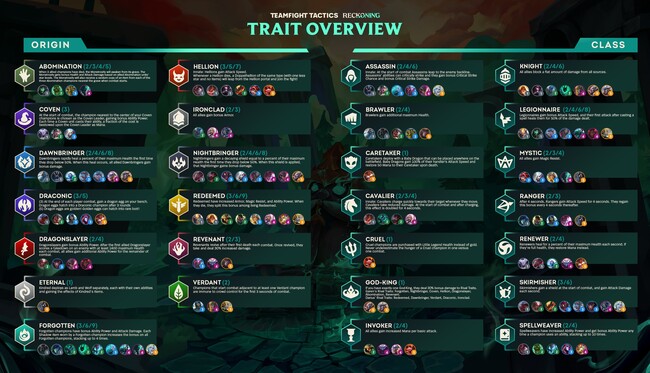 Another of the biggest novelties will be Laboratories, special games that will be available in the game temporarily and in which the rules will be different. The first of these game modes will be Hyper Shop, in which all players will start with 10 life points and lose one point for each defeat, although there will be no gold and they can buy all the champions they want without stopping. In this way, each contest is expected to last about 15 minutes.
And of course all this will come accompanied by your own battle pass with new maps, emoticons, eggs and many other items to unlock based on leveling up. However, only some of them can be obtained for free, while those who want to get all the rewards will have to go through the box.