Windows 10: Change OneDrive Location-How It Works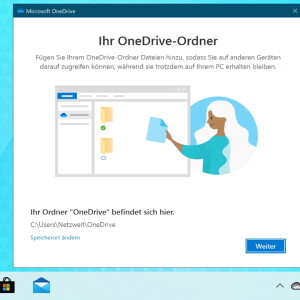 Move onedrive folder
It can be very useful to change the onedrive location on Windows 10. Just moving the Onedrive folder with your mouse will not achieve your goal. We show you how to move successfully with Onedrive.
By default, the Microsoft Onedrive cloud drive stores its data on the system hard drive under Windows 10. However, in some cases, the Onedrive folder is much better off on other drives. For example, many Windows 10 users rely on SSDs as system drives for better performance, while much cheaper HDDs are used for data storage. Especially for smaller SSDs, space can become unnecessarily narrow due to the use of one drive. If you want to change the Onedrive location for some reason, it's just a few clicks away.
You should note that all users on your computer who have access to them can access the onedrive folder placed on other drives. To solve this problem, you can encrypt external drives or partitions with the help of Bitlocker and provide them with password protection.
You still have to know this!
Evaluation
Are these instructions helpful or confusing? Give us feedback and score between 1 and 10.
Description level currently included Tenth place From Tenth place Possible point Second place Voted.
Thank you for your rating!
Article keywords
Instructions, downloads, Windows 10 and Microsoft OneDrive
Image Source
Internet