A rift opens in the sky over Gotham City … a break in reality itself. This rift leads the Dark Knight to a strange and unknown world without being able to remember who he is or where he came from … Batman has been brought to Fortnite!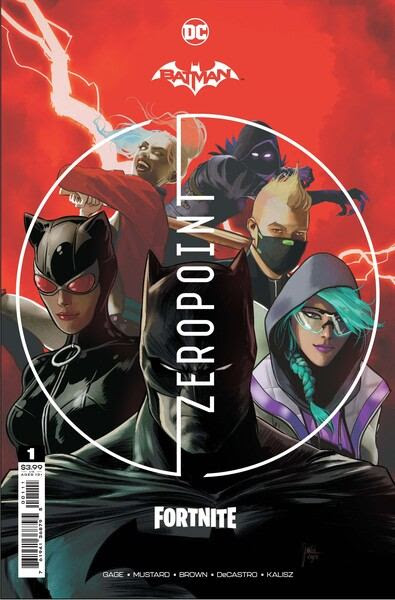 Batman / Fortnite: Zero Point is a six-issue miniseries th at brings the Dark Knight and other DC superheroes to the Island of Fortnite. It will be available biweekly in Mexico starting April 20.
Each issue of Batman / Fortnite: Zero Point will include a code redeemable for DC-themed Fortnite digital items inspired by the events of the comic, starting with the "Harley Quinn Rebirth" costume. Players who redeem all six codes will also unlock the "Batman Armored Suit" outfit.
Batman / Fortnite: Zero Point is written by Christos Gage, advised on the concept and story by Epic Creative Director Donald Mustard. Additionally, it features the art of Reilly Brown, Christian Duce, Nelson DeCastro, and John Kalisz. The main cover of issue 1 is by Mikel Janín (Batman, Wonder Woman, Future State: Superman -Worlds at War) and the variant cover by Kenneth Rocafort (Sideways). Variant covers for the following issues will be performed by an impressive roster of artistic talents, including Arthur Adams, Jim Lee, Amanda Conner, and others.
Find out more about this miniseries here.
Related