Hello PlayStation fans! Today we are happy to announce that The Outer Worlds: Murder on Eridanos will be released next week on March 17th. This is the second and final expansion for our critically acclaimed sci-fi role-playing game, and we hope you're excited to check it out. I wanted to give you an overview of the expansion and share some interesting details about our journey in creating this DLC.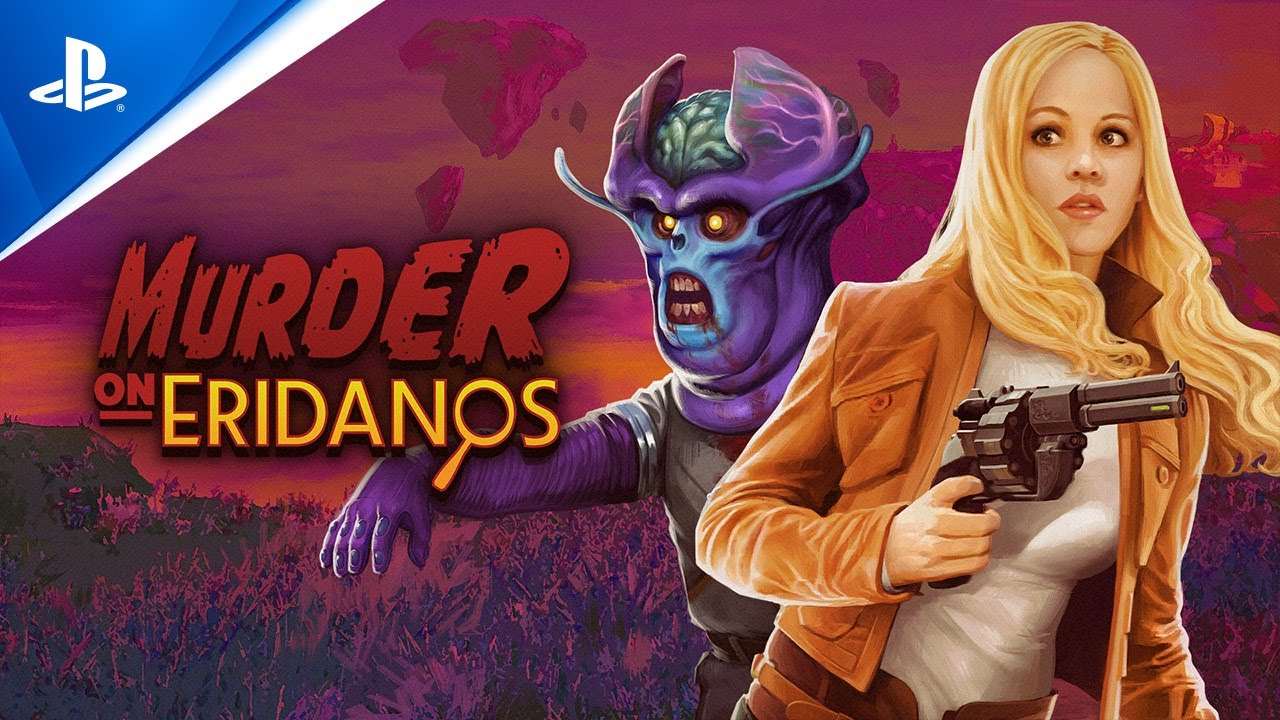 In The Outer Worlds, you wake up from hibernation on a lost settler ship in transit to the edge of the galaxy. Right from the start, you take on the role of captain of the infamous ship, The Unreliable, and as you travel through the company-owned Halcyon Colony, you find it your job to save or doom the system. You determine if you'll be the hero, the villain, or just an out of control maniac.
We've always believed that a central element of Obsidian RPGs is that element that allows you to control the story. In Murder on Eridanos, you remain in control of the narrative, but now you have to figure out who killed famous actress Halcyon Helen.
When creating this expansion, we knew we wanted to put our own unique twist on a murder mystery, but it also presented some singular challenges. For example, in The Outer Worlds, your freedom of choice means that we have to consider a lot of details as you play. What skills have you improved? What advantages and disadvantages do you have? Which companions accompany you? What clues do you find and which suspects do you question, and in what order? Play the way you want and we'll unravel the mystery in front of you.
As we mentioned, the heart of Murder on Eridanos is solving a crime … and murder is just the beginning of what you'll find. You will need to interview witnesses, find out about potential alibis, and argue who you think is responsible. It also leads to fun results as it is up to you what to do. Are you wrongly accusing an innocent bystander? Are you presenting a poor case with a lack of evidence? How will others react? What if you try to convince people that you are somehow responsible for the murder? Yes, even that is possible!
Through this DLC, you will meet iconic characters from the universe of The Outer Worlds such as actor Spencer Woolrich and legendary Black Hole tossball player Bertie. You may remember Spencer from previous movie posters, as he was one of Helen's co-stars and Bertie is one of the greatest players to ever honor the game. find out what these characters were doing and decide their fate.
To help you in your new role as an inspector, you will have access to a brand new tool known as the Discrepancy Amplifier. This amazing device uses science to reveal clues in your immediate surroundings. Not only does it lay out details that will open up new quest options, but it also provides its own humorous analysis of those details. We know you will enjoy this wonderful science partner, and we look forward to seeing feedback from everyone who uses it throughout the expansion.
Lastly, it wouldn't be an expansion for The Outer Worlds without additional perks and flaws, new science weapons, armor variants, and plenty of extra quests and choices to do along the way – so you'll also find them in Murder On. Eridanos. And while there is a lot to discover, feel free to stop and take a moment to appreciate the scenery, especially at the company-approved scenic viewpoints. Your adventure takes place in a luxury tourist destination managed by the Rizzo company. This privileged place consists of a collection of drifting islands dragged by an ever constant storm in the upper atmosphere of the planet. Our artists and designers have done a great job creating this amazing backdrop beautifully, and we hope you enjoy it too.
We're excited to launch this latest expansion next week and can't wait for you all to join us. You can get the expansion through the PlayStation Store on March 17; if you don't already own the first expansion, Peril on Gorgon, which is also available, and you can get both at a discounted price with The Outer Worlds: Expansion Pass. So, in the meantime, hone your detective skills and get ready to solve the biggest murder mystery in Halcyon Settlement on March 17 when The Outer Worlds: Murder on Eridanos launches.