Your trigger button locks in the middle of a fight. Damn, another gun jam. Maybe it's time to find a new weapon. You can feel the friction of your boots against the stone as you climb up a wall. Control rumbles in your hands with every movement. You hear a silent beep from the controller speaker; there is a mine nearby, so you better watch your steps. These are just a few examples of how Deathloop takes advantage of the PlayStation 5's DualSense controller to enhance the immersive experience. Deathloop arrives on consoles exclusively for PS5 on May 21, 2021. Learn more about some of the features of the PS5 below.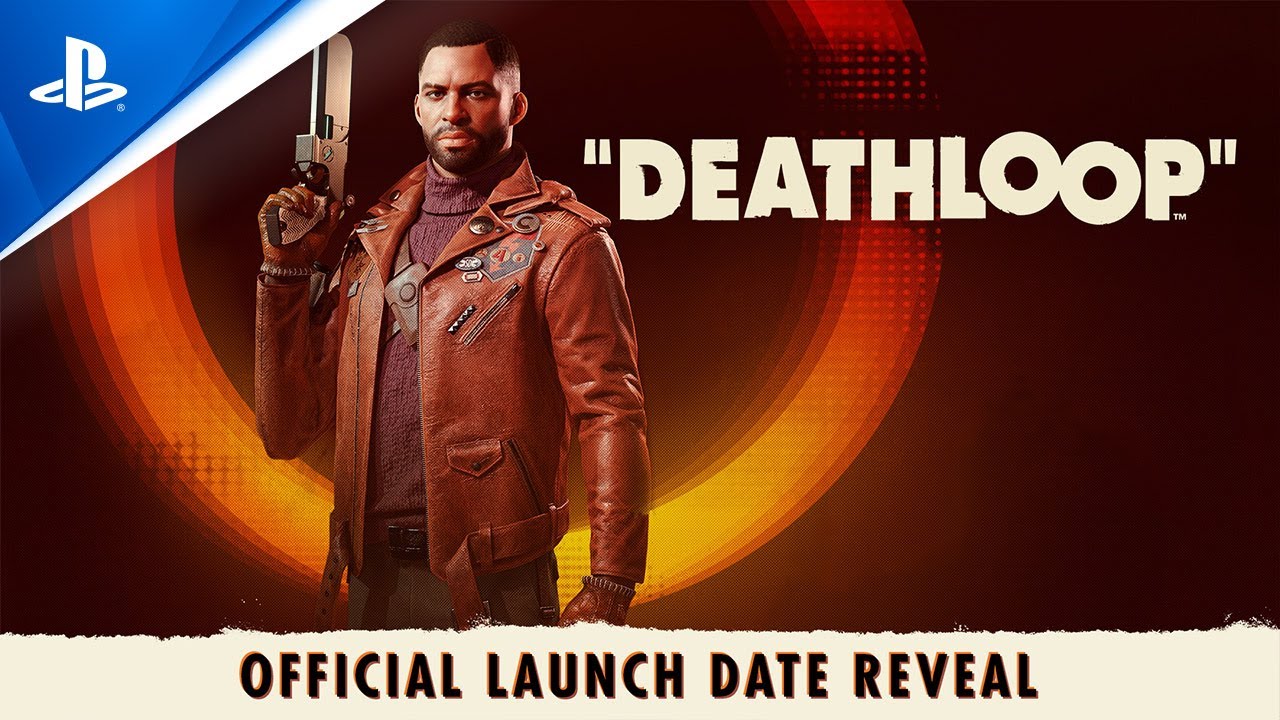 Dynamic weapons
Trapped in a time loop, desperate to find a way out… Blackreef Island is chaotic, to say the least, especially when you're Colt. With every inhabitant on the hunt for your blood, you'll need a killer arsenal if you want to survive long enough to take out your targets and break free from this prison. An arsenal that feels as good as it looks, because it's an Arkane game after all, and style is everything. With Deathloop's dynamic weapons, each weapon will feel unique in your hands. From the way it shoots or swings, to the way it recharges or connects to its target, you'll feel the difference thanks to the DualSense controller.
Take the example of the PT-6 Spiker. This silent nail gun is a brutal work of art, and with the dynamic weapon system, you'll feel every nail drop into the magazine with granularity every time you reload your weapon. Feel the resistance of the adaptive trigger as you hold to line up your shot, and the immediate recoil and discharge when you fire.
Realistic weapon systems
Anytime you die on Blackreef or the loop restarts, it's a chance to improve. You learn. You grow. You get more weapons and badass abilities. But when you first start out, you might be working with a lower level weapon. Something maybe a little rusty and prone to jamming. When a low level weapon is stuck, your trigger button will be stuck halfway, giving you instant feedback even before the animation warns you. It's a momentary setback that might force you to back down for a while while you fix it. As you watch your character on the screen strike the gun to put it into working order, you will feel a correlative strike in your controller, activating the mechanism to unlock it.
Haptic mobility
It's not just the actions of your weapon that will have a unique feel through the controller (unless you think of Colt as a weapon himself, which might be a safe consideration). Each type of movement your character performs will provide a different feel, whether you are running, sliding, climbing, sneaking, or teleporting through Blackreef.
You'll even notice the stark contrast of distinct surface types as you battle through various environments – from the harsh, bumpy feedback you'll feel as you slide across a rugged roof, to the dull, dull entrance when you land in the snow.
DualSense controller speaker
Deathloop doesn't just let you feel the action through your controller. Thanks to the speakerphone of the DualSense controller, you will hear the action coming from your hands. Every bullet that passes in front of your head (or hits it). Julianna's taunts resonate with your own personal radio as she follows your every move on Blackreef Island. Your weapon's dry click is triggered when you've just fired your last bullet and you're out of ammo. Each sound perfectly complements the on-screen events and sensations coming from your controller.
Pre-order now on PlayStation 5 for exclusive items
Deathloop is now available for preorder for PlayStation 5. Get full details on what's included in each version of the game, as well as pre-order bonuses, below.
The Deathloop Standard Edition contains the base game and includes the following pre-order bonuses:
Unique weapon: Royal Protector Machete (PS5 Exclusive)
Character appearance: Colt "Storm Rider"
A jewel (buff to equip)
The Deathloop Deluxe Edition contains the base game plus:
Unique weapon: Transtar Trencher (PS5 exclusive)
Unique weapon: Eat The Rich Tribunal
Unique weapon: .44 Karat Fourpounder
Character appearance: Colt "Party Crasher"
Character appearance: Julianna "Sharp Shooter"
Game Soundtrack Selections
Two trinkets (equipable buffs)
The following bonuses are included when you pre-order the Deluxe Edition:
Unique weapon: Royal Protector Machete (PS5 Exclusive)
Character appearance: Colt "Storm Rider"
A jewel (buff to equip)